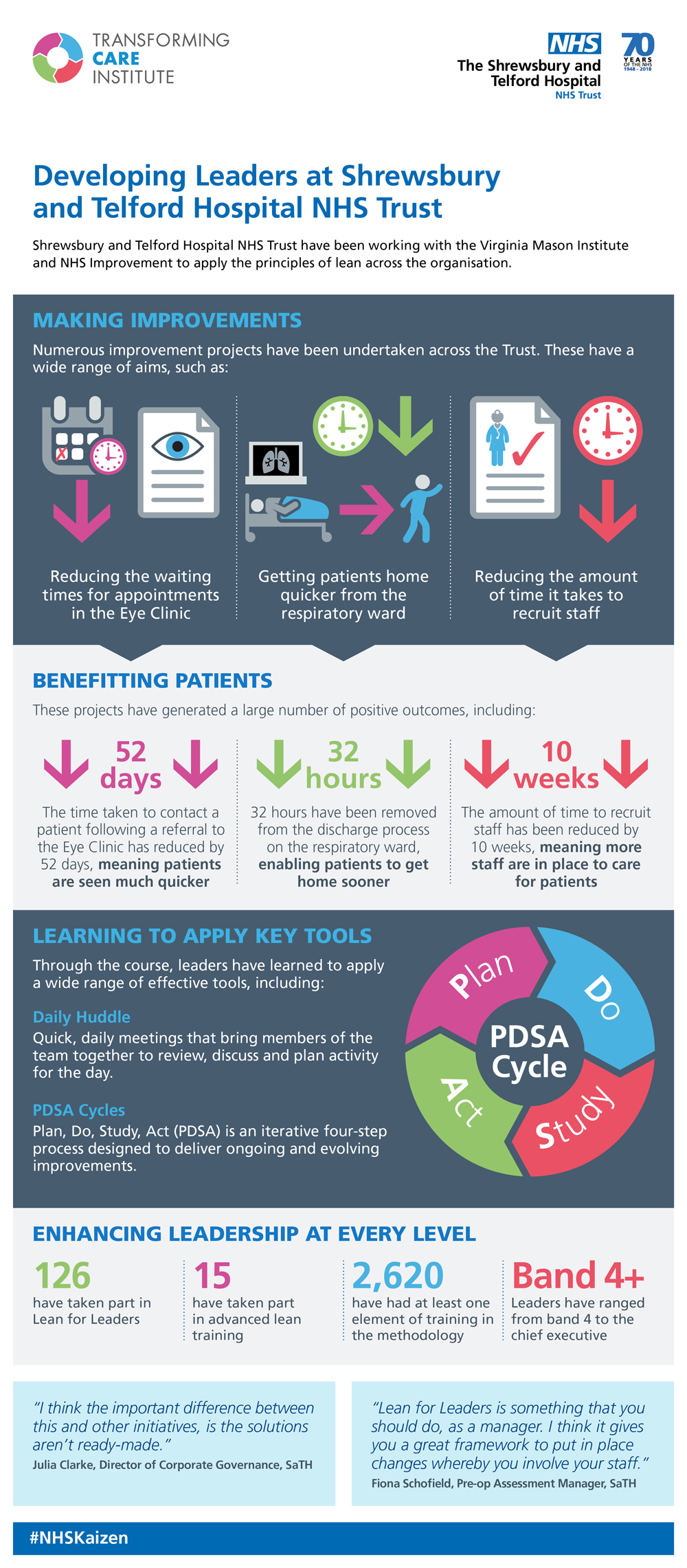 SaTH's improvement method is a consistent approach to continuous improvement that is used across the Trust to minimise waste and deliver the highest possible patient care.
The course is run by the Trust Kaizen Promotion Team, based in the Transforming Care Institute at the Royal Shrewsbury Hospital. It provides formal training and certification in lean methodology for staff at all levels at the Trust, enabling them to undertake improvement projects in their areas.
More than 80 Lean for Leaders are set to graduate while another 50 commenced their training in 2018.
There is already a waiting list for Lean for Leaders training in 2019.
Lean For Leaders – Useful Videos