Anniversary of Lockdown Artwork – Help us decide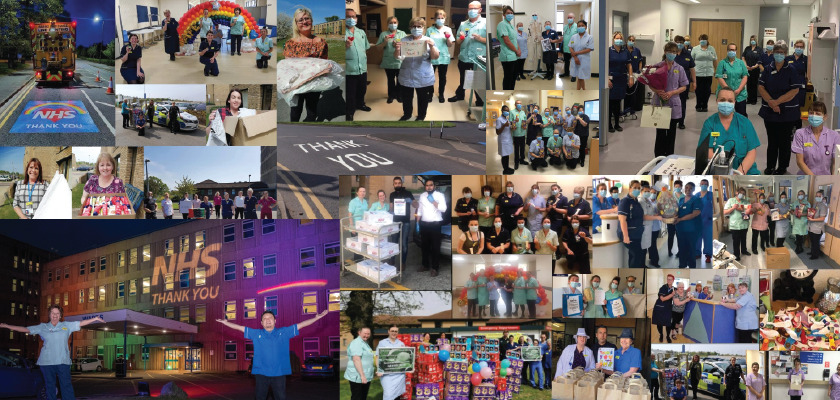 Working in healthcare has always required an incredible amount of flexibility and this has been even more the case during a global pandemic.  Over the past 12 months all of our lives had been impacted by the COVID-19 pandemic, so have those of our families and our loved ones.  Equally for patients and our communities it has been a time of unprecedented change and worry
However for me one of the heart-warming things over the last year is the support shown by our communities who have let us see just how much they appreciate and value the NHS and all of us in a way we have never seen before.
Local artist, Rory McCann wants to capture the challenge we have faced and the support given in a piece of artwork he wishes to donate to the Trust as a tribute to you all. He is hoping to capture and celebrate the endurance of the human spirit while living through a global pandemic. The yet to be named artwork will be a symbol of reflection and hope, and coincides with the anniversary of the first national lockdown.
To help Rory catch the emotion he has asked that we share stories, pictures or perhaps a video-message; are you able to help?
What has the public support meant to you during the pandemic?
What are your hopes for 2021 and the future?
Could you help Rory create this artwork by sparing a couple of minutes to share what public support has meant to you – maybe the sight of Captain Tom and his walk for the NHS, maybe you were touched by a donation sent in by a member of the public, or maybe you have a story about life in the pandemic you would like to be heard.
Our own SaTH Charity would also like to share some of the stories with our community and let them know how their support has been an incredible boost to us all during a very challenging year. As a thank you for sharing your thoughts we would like to offer you a SaTH Charity Thank You bag.