Continuity of Carer Teams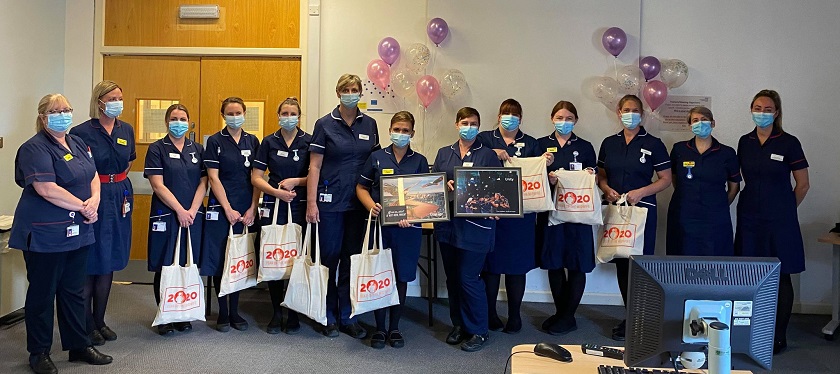 Continuity of Carer will provide a range of care options to women with varying risk factors and the midwives will be skilled and able to provide care in all birth settings. Core midwifery staff will be available within the delivery suite to provide additional levels of care for the small number of women who have significant risk factors. The implementation of the model will be supported by appropriate guidance and discussion with women regarding place of birth recommendations which will be supported by national evidence based guidance. Women will be encouraged to develop and document a personalised care plan based on their choices using the best available evidence to guide and support them. Women will be supported in their decisions.
Team continuity means each woman has an individual midwife, who is responsible for co-ordinating her care, and who works in a team of six to eight, with members of the team acting as backup to each other. This allows for protected time, during which the other members of the team will provide unscheduled care, and the lead midwife will not be called upon. The woman gets to know all the members of the team through attending clinic apppointments and "meet the midwife" sessions put on through the antenatal period, so at the time of the birth she has met all of its members.
Following the National Maternity review – Better Births it is clear that models of care where women know the midwife who is caring for them throughout their pregnancy journey, have a positive impact on improving safety, clinical outcomes, as well as a better birth experience. This will also have an impact on reducing pre-term births, hospital admissions, and the need for intervention during labour. Shropshire Women's and Children's services have developed 2 Continuity of Carer Teams and plans are in place to enable more women to access this model of care going forward.
The hospital is currently running two pilot Continuity of Carer Teams. These are going to be named by our service users. We have contacted our local Maternity Voices group to name 1 team from Telford Community team and 1 from Shropshire Community team. We believe that it is important to engage with our service users, involving them in the evolution of these teams.
The team names will be added to our web pages as they develop and team information and contact details will be available for service users to be sign posted to for information.