Violet Continuity Team Midwives: Royal Shrewsbury Hospital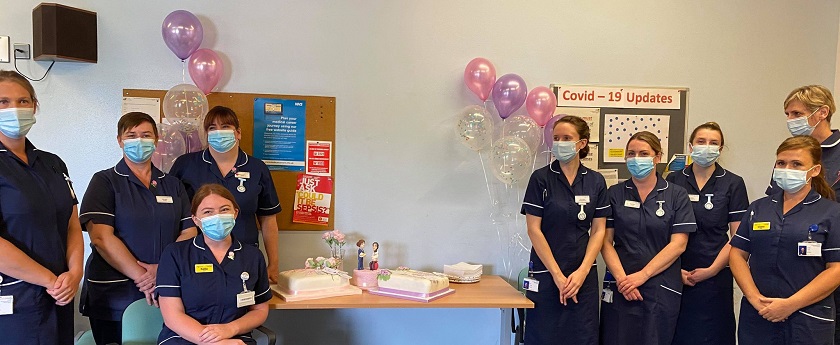 We are a team of 7 midwives based at Royal Shrewsbury Hospital. We aim to provide continuity of care throughout your pregnancy, labour and postnatal period. We therefore will support you in your chosen place of birth, whether that be at home, the midwife led unit or the consultant unit at the Princess Royal Hospital.
We are an ambitious and positive group of midwives who are looking forward to building trusting relationships with our women and their families. We will provide evidence based information to help you make informed decisions and will be respectful of your individual choices or needs.
You will be allocated a named midwife and hopefully will have the opportunity to meet all the midwives within the team.  Our team covers the following areas:
Bayston Hill – Catherine and Maria
Pontesbury, Worthen and Westbury – Ruth and Charlotte
Mytton Oak – Ally and Ellie
Radbrook – Claire and Maria
For non-urgent queries you can request to speak to a member of the Violet team by calling RSH MLU 01743 261216 or for urgent queries call PRH triage on 01952565948.
Email: sath.rshvioletteam@nhs.net