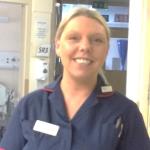 Ward Manager Emma Barbour
I have worked for the Shrewsbury and Telford trust for a little over two years. I have been fortunate to lead some fantastic teams and have recently been appointed as the ward manager for ward 10 frailty and complex care at the Princess Royal Hospital.
I love everything nursing and I am here to fully support you develop throughout your nursing career, to truly inspire and motivate you to be the best nurse you can be.
Our friendly staff are kind, caring and dedicated to their profession and everyone works together as a team. We take a lot of pride and passion in making a difference to our patients and enhancing their experience.
If you want to belong to something amazing and have drive and passion to make a difference then please come and visit us and see for yourselves. I would love to take the opportunity of showing you around the ward so that you can see first-hand what being a nurse in our hospital is really all about.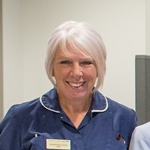 Ward Sister Sharon Hollister
I am a Ward Sister on ward 10 Acute Elderly Care. I am very proud of the team I work with.
We strive to deliver the very best, safest and kindest care to elderly patients, many with complex medical needs as well as supporting patients with discharge from hospital.  I have worked for SATH since 2001 when I started as a HCA.
In 2003 I was seconded by the trust to complete my nursing degree and I returned in 2006 as a qualified staff nurse. I have been Ward Sister for 7 years and I have recently finished a 3 month temporary post as Ward Manager on Ward 8 supported discharge.
I love my role and all the challenges that come with it. The team I work with are like a family and we are all passionate about the care we give.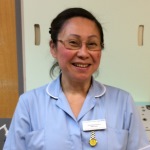 Staff Nurse Genevieve O'Connor
I joined the Royal Shrewsbury and Telford Hospital because I saw a Trust that values commitment, serving people in the best and safest possible way.
Dedicated staff extending their call of duty with good camaraderie amongst the team.
From an agency nurse, I am now part of the Trust and proud to care, being involved in making the Trust Vision happen today, tomorrow and in the future.

HCA Cheryl Jackson
We spend a significant amount of time working and it becomes a huge part of our lives, which is why I am happy that I work on Ward 10 at the Princess Royal Hospital. I am lucky enough to work with a lovely group of caring, supportive people who work together as a team to provide the very best possible care for our patients. I might only be a small cog in a very big wheel but I love the fact that I can make a difference to someone's life on a daily basis.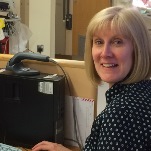 Ward Clerk Kaye Barton
Working on Ward 10 the staff are like a family. Although there are daily challenges there's always someone there to help and support you, we pull together as a team. I've made lifelong friends during the 10 years that I have been here.