Blood Transfusion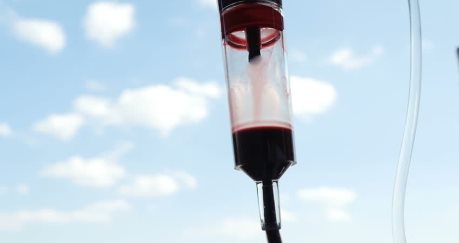 The Hospital Transfusion Team (HTT) are a team of Nurses, Haematologists and Biomedical Scientists with the following objectives:
1. Improve the patient experience
2. Ensure the safety of patients receiving a blood transfusion
3. Ensure, where possible, that the alternatives to transfusion are explored and offered to patients (Note this is not always possible. If you would like further information regarding transfusion alternatives contact your consultant or the Hospital Transfusion Team)
Key Info
---
Contact Us
For more information please contact the team via the following numbers:
07581 639 521
07581 639 516
---
Useful Links
We aim to support the care of patients having a transfusion, or an alternative to transfusion.
What we do
The HTT complements the care and support routinely offered by the clinical staff on the wards and in outpatient departments.
We provide advice, information and support on blood transfusion for patients and staff
We provide advice, information and support on the alternatives to transfusion for patients and staff.
We develop clear policies, procedures and guidelines for staff on the use of blood and the alternatives to transfusion.
What you should expect when admitted to hospital for a blood transfusion
You should be assessed to see if you require a blood transfusion.
At all stages, you will be asked to confirm your name, date of birth and address, this is standard practice, but if you feel this has not taken place it is more than acceptable to ask.
You will have a blood test. This is called a 'Full Blood Count'. This will help assess if you need to receive a blood component (red cells, platelets, fresh frozen plasma, cryoprecipitate).
If you are anaemic, the cause will be identified in order that the right treatment can be given.
All patients receiving a transfusion must wear a wristband. The wristband will have patients full birth name, date of birth and hospital number typed upon it. Patients will also notice that there are linear barcodes present. This is normal.
A doctor or nurse will obtain your verbal consent before you are transfused blood, or any of its components. This will be documented on the transfusion care pathway record.
You should receive patient booklet/leaflet on information regarding the transfusion, but if you wish to view or download this information prior to your visit, please visit the NHS Blood and Transplant site.