12 January 2023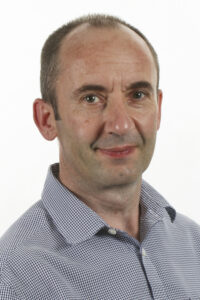 We are pleased to confirm the appointment of Dr John Jones as the Trust's Medical Director, following a rigorous recruitment process.
Dr Jones, the acting Medical Director, brings significant strategic and clinical experience to the Trust. He has been a consultant physician and gastroenterologist at the Trust for 19 years, working in both of our hospitals. Having held a number of management and educational roles, his knowledge and experience will be pivotal in supporting our clinical teams.
Louise Barnett, Chief Executive for The Shrewsbury and Telford Hospital NHS Trust, said: "John's leadership and expertise, along with his dedication and values, will be essential to the Trust as we move into 2023 and beyond.
"I would like to offer my congratulations to John and look forward to continuing to work with John to drive continuous quality improvement for our patients and community".
Dr John Jones, Medical Director for The Shrewsbury and Telford Hospital NHS Trust, said: "I am delighted to have been appointed to such an important role to help provide the highest quality of care for our local people. Shropshire has been my home for nearly 20 years and it is a very special place for me. I have learnt a great deal from the many people of Telford, the Wrekin, Shropshire and Mid-Wales who have shared their lives with me often in very difficult circumstances. This is a wonderful part of the country to live and work in and I will do all that I can to make care in our hospitals something we can continue to be proud of.
"We have an ambitious strategy for the future. We are on our way to providing the latest treatments in two state of the art hospitals and I'm really looking forward to what we are going to achieve together with our community".