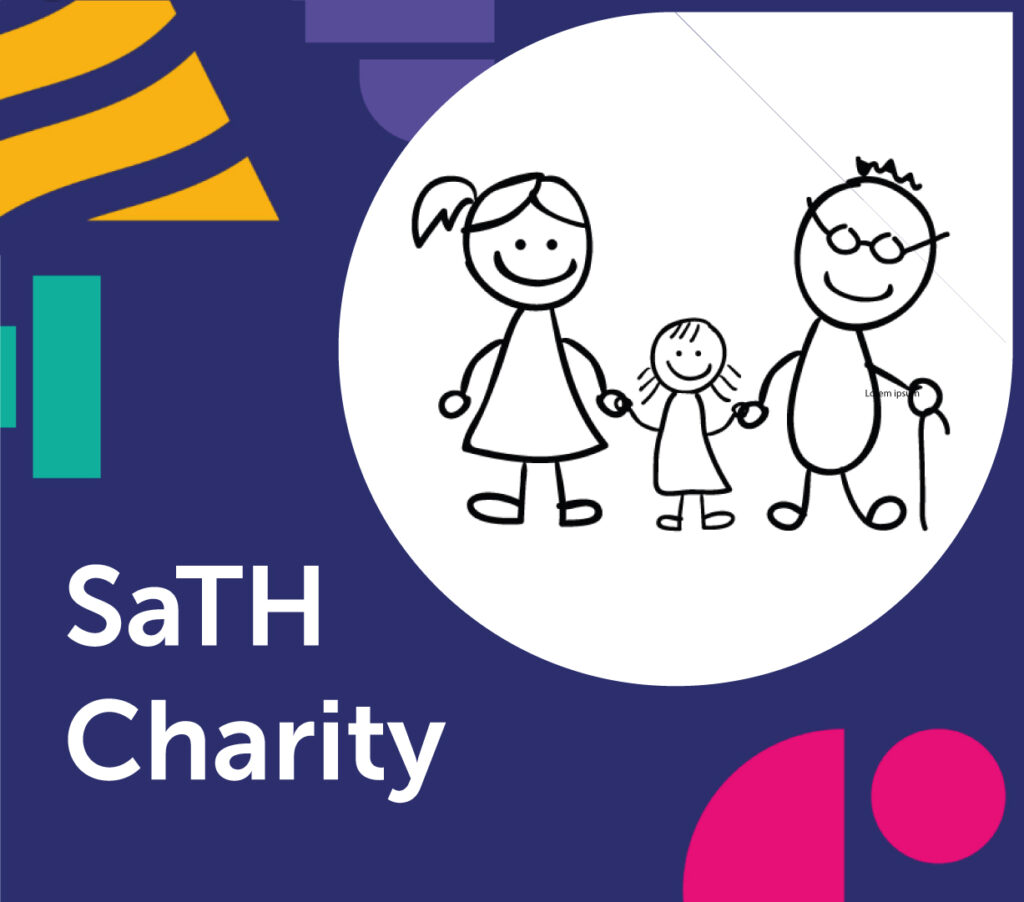 Key Info
---
Contact Us
Telephone
01743 261446
Email
sath.charity@nhs.net
Office Hours
Monday to Friday 9am to 5pm.
Address
Flat 2 Stretton House, Barn Pool Crescent, off Evolution Road, Mytton Oak Road, Shrewsbury, SY3 8DJ
If a loved one was in hospital, you would want the very best for them. That is why SaTH Charity exist, we are here to offer the support to go above and beyond what the NHS budget allows.
Your help can allow us to make hospital feel more like home. Whether is it dementia clocks for patients experiencing confusion, sensory equipment to offer calm to a distressed child, or a LED skylight in a room designated for End of Life Care. This wouldn't be possible without the generous charitable donations and fundraising from the public.
SaTH Charity supports the Trust's vision to be an organisation that is continuously improving patient's experiences and outcomes – to be safe and effective, kind and caring and to exceed expectation.
Get Involved
Did you know?
You can help us fundraising every time you shop online. Simply go onto your normal shopping websites through the GoRaise site and they will donate back to our charity when you order – it really is that simple!
If you shop at Amazon, switch to Amazon Smile, you can nominate to support SaTH Charity – when you shop, Amazon will donation 0.5% of your eligible purchases to SaTH Charity. It takes seconds to sign up – all you have to do is visit smile.amazon.co.uk. Click 'Select My Charity' Select "The Shrewsbury and Telford Hospital NHS Trust Charity", and that's it, you are now set up. Every time you make a purchase you will be supporting your local hospital.
By supporting SaTH Charity you will be part of something special. You can be assured that by choosing to donate to us you are helping to improve the health, comfort and hospital experience of local people every day. Thank you.
SaTH Charity is a Registered Charity No: 1107883
The Shrewsbury and Telford Hospital NHS Trust Charity is a member of NHS Charities Together.