30 May 2019
Hospital staff who have gone the extra mile for their patients and colleagues have been commended for their fantastic efforts.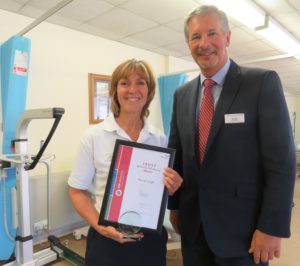 The staff, who work for The Shrewsbury and Telford Hospital NHS Trust (SaTH), which runs the Royal Shrewsbury and the Princess Royal Hospital in Telford, have been crowned winners of a VIP (Values In Practice) Award.
The awards are handed out each month to staff who have demonstrated the Trust's values – including Proud to Care and Together We Achieve – and helped to make a difference for their patients and their colleagues.
Physiotherapist Rachel Leigh, who is based at William Farr House, was recognised by a patient, who did not wished to be named, for her "enthusiasm and expertise which resulted in him being able to walk again" and changing his life.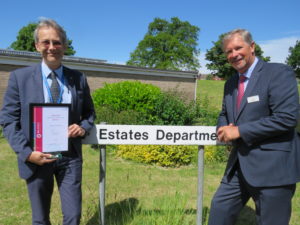 Head of Capital Projects, Dave Thomas, was nominated by colleagues for taking on an additional role of Head of Operational Estates, alongside his current job.
His nomination read: "Dave has a sunny disposition and seeks to exemplify the Trust values, particularly in terms of a 'can do' attitude and 'together we achieve'."
The Critical Care Outreach Team also won an award for the outstanding job they did of raising awareness on World Sepsis Day.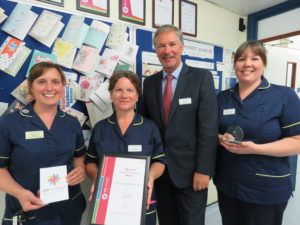 Their nomination read: "Their drive, enthusiasm and commitment knew no bounds. So much work was done at home, people gave their time and energy to making the day a success. They showed cross-site working at its very best."
The winners were each presented with a certificate, trophy and vouchers by Trust Chair Ben Reid, who commended them all for their efforts.