Awards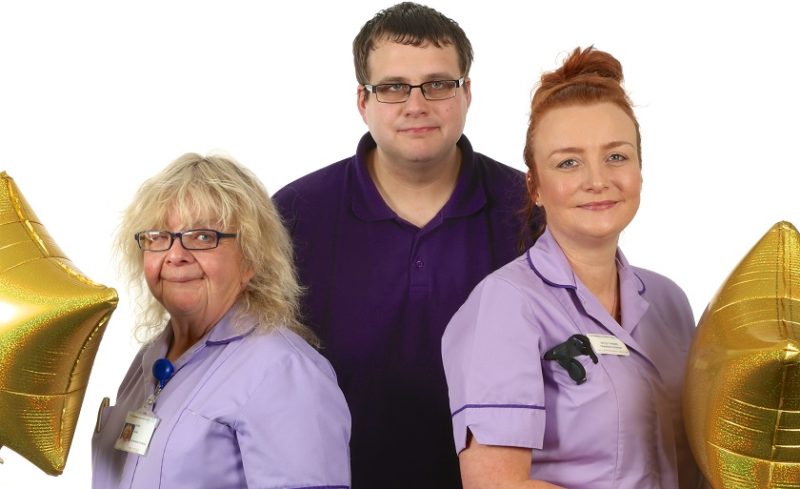 Our Staff Awards
Every individual at SaTH makes a significant contribution to the care the organisation is able to deliver to patients and their families, as the Trust strives to achieve its vision to provide the safest and kindest care in the NHS.
As employers, we wanted to do more to recognise and celebrate the outstanding efforts of our staff.
Monthly Awards
The Monthly Award is a way of regularly celebrating the outstanding achievements and inspirational work of the Shrewsbury and Telford Hospital's staff members and the values they add to providing greater patient care and staff experience.
If you know a staff member or team that have gone the extra mile to deliver excellent care or service and would like to say thank you, nominate them for a Monthly Values In Practice Award now.
Annual Awards
The Annual Values In Practice Awards are a stand-out event to celebrate the fantastic work that takes place across our Trust undertaken by staff, volunteers and charities.
The event itself is a wonderful evening of seeing the nominations and celebrating together the incredible work being delivered every day across both of our hospitals and beyond. To find out more about the awards and to view photos from the latest event, please visit our dedicated VIP awards site.
There are 8 awards in total:
Patient Experience Award
Behind the Scenes Award
Rising Star of the Year Award
Team of the Year Award
Volunteer of the Year Award
Improvement of the Year Award (TCI)
Inspirational Leader of the Year Award
Learner of the Year Award
Long Service Awards
The Long Service Awards recognises staff who have made a real difference – for their care and loyalty to the Shrewsbury and Telford Hospital NHS Trust, and their commitment and contribution to the NHS, over 25 and 40 years.
It is a prestigious occasion and staff should feel very proud of their achievements and their dedication for their service to the National Health Service.
If you think you're eligible for a long service award please email sath.awards@nhs.net  with your name and department.