Awards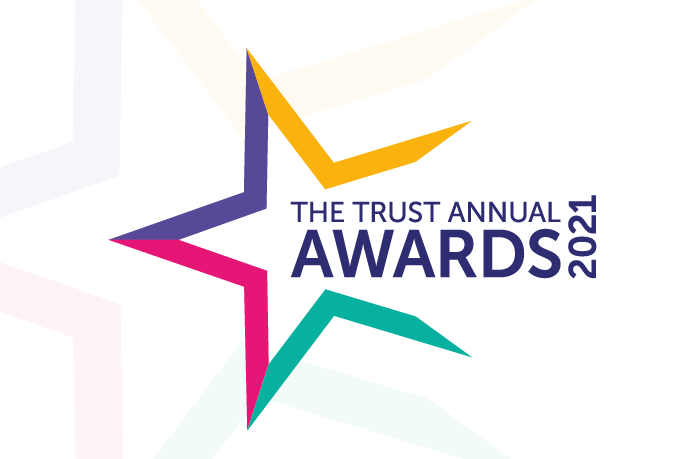 Individuals and teams from across Trust were honoured at our first ever virtual awards ceremony in July 2021.
Winners ranged from frontline clinical staff to cleanliness teams and behind-the-scenes services. Among the awards were a critical care nurse who trained more than 500 colleagues from across SaTH and the wider health system to help in critical care at the height of the COVID-19 pandemic; one of the Trust's youngest volunteers, who put herself forward to help during the pandemic and showed great dedication; and a public recognition award for a matron who was described by the wife of a patient as her 'lifeline' when she couldn't visit because of COVID-19 restrictions.
Winners of the awards were:
Values Awards
Partnering: Frailty Team, PRH
Ambitious: Radiotherapy Team
Caring: Sara Moore, Ward 6 Coronary Care Unit (CCU)
Trusted: Ayaz Vantra, Paediatrics
COVID-19 Awards
Clinical Award (Team): Ward 32 (RSH) and Ward 17 (PRH)
Clinical Award (Individual): is Heather Rushworth, Critical Care
Non-clinical Award (Individual): Kath Titley, Health & Safety Team Manager and Paula Davies (Head of Procurement)
Leadership/People Award: Rebecca Houlston, Centre Manager for Emergency Care
Patient and Partners Awards
Quality Improvement Award: Dr Banchhita Sahu, Consultant Obstetrician and Gynaecologist
Innovation Award: Cancer Care Navigators
Volunteer of the Year: Anna Welsh
Community Support & Fundraising Award: Shropshire, Telford & Wrekin COVID-19 Vaccination Programme, led by Angie Wallace
Community Partner Award: Macmillan Cancer Support, Lingen Davies Cancer Fund and League of Friends of RSH
Learning and Development Awards
Learning and Development Award (Individual): Nancy Moreton, Clinical Practice Educator
Learning and Development Award (Team): International Nursing Team
Clinical Rising Star: Amy Louise Pattison, Ward 17
Non-Clinical Rising Star: Kayleigh Williams, International Nursing Co-ordinator
Public Recognition Award (in partnership with the Shropshire Star): Gill Joseph, Matron for Ward 25, Day Surgery Short Stay and Outpatients at RSH.
Chair's Award: Critical Care Team, Theatres, Endoscopy, Day Surgery Unit and Mutual Aid
Chief Executive's Award (individual): Moira Kaye, Consultant Clinical Scientist, Microbiology
Chief Executive's Award (team): Cleanliness Team
Lifetime Achievement Award: Bruce Summers, Consultant Orthopaedic Surgeon