17 February 2020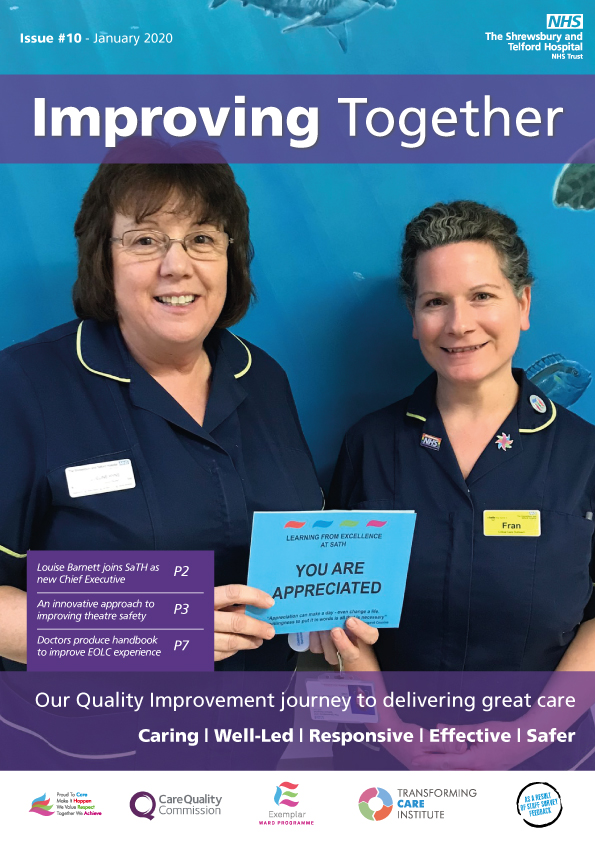 The latest edition of Improving Together – our monthly staff newsletter that demonstrates the steps we are taking to improve against the five CQC domains – has been issued.
In this edition, you can read about;
Additional bed space
Our new Chief Exec
The extension to the Hamar Centre
Our latest recruitment news
The newsletter is available to view here.
To download the newsletter as a PDF, please click on the download icon in the top left hand corner of your screen once you open the link.
You can view previous editions of the newsletter on our Trust Newsletters page.