8 March 2023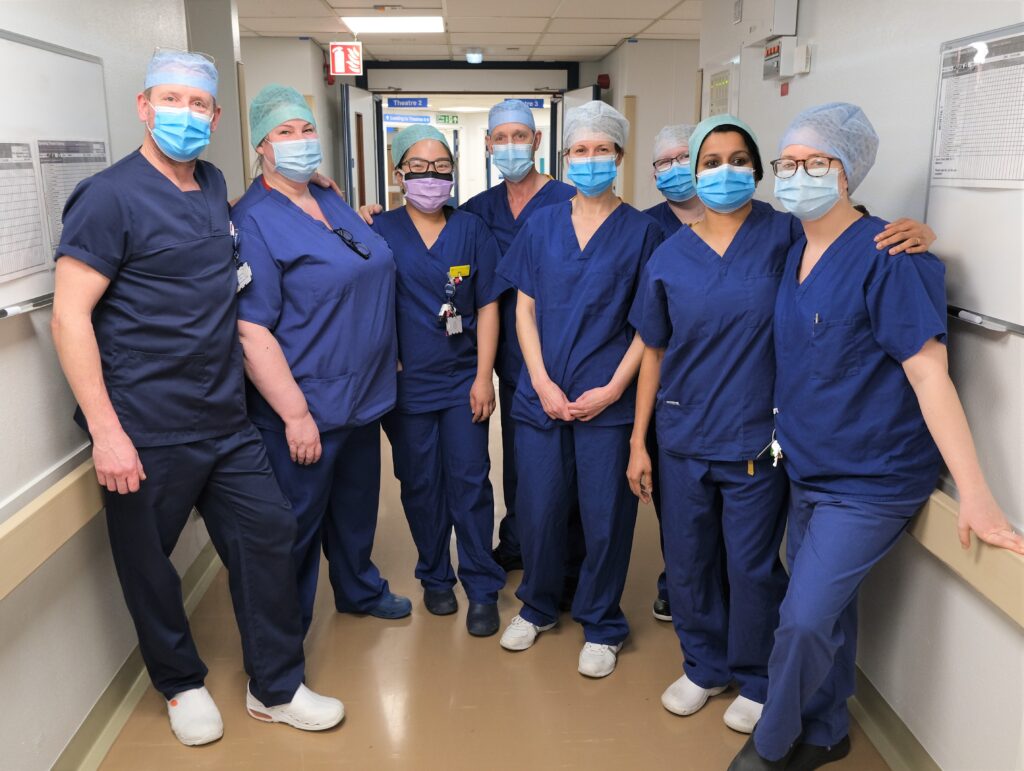 The Trust which runs Shropshire's two acute hospitals is training up more of its own staff through a range of apprenticeships and leadership programmes, helping to fill key vacancies and provide better care for patients.
The Shrewsbury and Telford Hospital NHS Trust (SaTH) is offering a wide variety of opportunities for existing members of staff to train on the job, earn as they learn, and climb the career ladder.
Not only is this helping local people to forge new career paths that they might not have thought possible, but it is also having a positive impact on the care they are delivering to communities.
One area that's seeing the benefits is the Theatres department. After struggling to fill some vacancies, the teams spent time re-thinking their approach to make sure they attract the right people to the right roles and retain them.
The department began placing more focus on staff development and 'growing their own', and it now has nearly a full quota of recruits across the Royal Shrewsbury Hospital and the Princess Royal Hospital, Telford.
Some of the opportunities being offered include a trainee nursing associate programme, an operating department practitioner degree apprenticeship programme, as well as assistant theatre practitioner roles.
Alison Mattey, Matron for Theatres, said: "We are really focused on our teams and understand that investing in the development of our staff is key to retaining them and their experience.
"It has allowed our staff to forge their own career path within the operating theatres, which in turn develops the team and improves the care we provide to patients."
Rhia Boyode, Director of People and Organisational Development, said: "There is much more to be done to address the gaps in our workforce across various roles, professional groups and geographies.
"We will continue to address the pressures of workload and deliver the care patients need, by focusing on what we can do to grow our workforce.
"Theatres is one area that is reaping the rewards and seeing positive outcomes as a result of the career pathways they are creating.
"Interest in careers within the Trust continues and programmes such as these are encouraging a healthy number of applications for a range of healthcare courses."