20 September 2021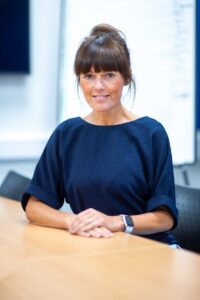 Given the current pressures in the NHS generally and at SaTH specifically, and the uncertainties these might be causing, we thought it would be useful to give an update on the position of our maternity services. With COVID-19 numbers still high – certain parts of the local communities around our hospitals have infection rates significantly above the national average – some impacts on the services we are able to offer are unfortunately inevitable.
Some of the pressures are produced by my colleagues following the current guidance and needing to self-isolate for the protection of our patients and fellow staff, which is leading to short notice staff shortages. One of the areas where this is being felt at the moment is in our provision of maternity care, where we are currently making day-to-day decisions on the opening and operation of the Wrekin Midwife Led Unit (MLU) at the Princess Royal Hospital in Telford. We are doing everything we can to keep the MLU open as much as possible but the temporary and short-term closures may mean that some women and birthing people are asked to attend our delivery suite at the consultant led unit to give birth.
I would offer my reassurance that we are continuing to offer a comprehensive service for our mothers-to-be. Crucially, this means working hard to try and ensure that their birth preferences and choices are still met – something we know is of great importance to birthing women, their partners, and families. The vast majority of the services offered at the MLU – for example access to water for birthing – are available elsewhere within our maternity facilities. Also, it is important to note that this issue is only affecting births – antenatal and postnatal care continues as before and locations for appointments and scans are not affected.
Please also remember the importance of attending maternity appointments, something which we know can be complicated by the remaining COVID-19 restrictions, especially in a healthcare setting. Sometimes, for routine antenatal appointments, it can be OK to move the appointment back a few days, if for example you are self-isolating as a household contact and your period of isolation ends soon. However, if you have an important growth scan please do still attend, even if you've been confirmed as COVID-19 positive – let us know in advance and we can make the necessary arrangements to deal with this.
I would urge anyone who has any concerns or questions around any of these issues to speak to their community midwives, so they are prepared and know what options are available.
We will continue doing all we can to minimise any impacts and will update again when anything changes.
Yours sincerely
Hayley Flavell
Director of Nursing