"The following information is from our partners at the Sustainability and Transformation Plan (STP)".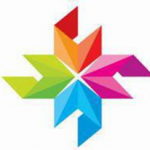 The Shropshire and Telford & Wrekin Sustainability and Transformation Plan (Related post can be found here) has been updated recently to build on our earlier progress and it takes account of feedback we have received from many of our key stakeholders. Our 18 partner organisations will continue to work together to develop the details in our plan and we are currently in the process of finalising our resources section over the next few weeks . Our intention is to publish our updated plans on a regular basis (this is version 5.0).
We would ask readers to be aware of this context and the progress that has been made since the STP was originally published  in November 2016.
Other Resources