8 September 2023
Nine colleagues are putting on their running shoes to take part in the Lake Vyrnwy half marathon to raise money for SaTH Charity.
The half marathon is on Sunday 17 September and colleagues taking part represent various teams and are supporting several of the funds under the SaTH Charity umbrella, so they can support an area or service within the hospital that is close to their heart.
Manda Pyper and Ollie Foster, from Critical Care, alongside Charlotte Scarborough from the Hospital at Night team are fundraising for ITU and Critical Care, they hope to raise enough funds to purchase a reclining chair for relatives who wish to stay with their loved one.
Mat Morgan from Finance is running for the Respiratory Ward at PRH, and Finance team colleague Martin Hall, is raising money for therapies, Nigel Lee, Interim Director of Strategy and Partnerships, alongside Andrew Davies, Niall Fry and Stu Johnson from Medical Engineering Services, are all raising much needed funds for our cancer services.
Nigel is taking part as his family has been hugely affected by cancer. The half marathon is part of a series of events which are leading up to a trek to Mount Kilimanjaro in January 2024. He is taking on the challenge with his son Tom who is now a serving RAF officer in Scotland.
Nigel said: "My mother passed away with breast cancer aged 61, and my father was in his early 70's before succumbing to oesophageal cancer. My uncle had head and neck cancer, and my aunt has just passed away due to pancreatic cancer. My cousin was affected early by colorectal cancer and died aged just 52.
"My father-in-law is living with prostate cancer and I have two other close family members who are currently having chemo and immunotherapy. Working at the Trust and as Tom has also worked as a healthcare assistant, we are keen to raise funds for cancer services at the Trust".
Julia Clarke, Director of Public Participation, said: "We are so grateful to all the staff who have chosen to support the SaTH charity by running the Lake Vyrnwy half marathon. The money raised will help to make a real difference to our patients and staff."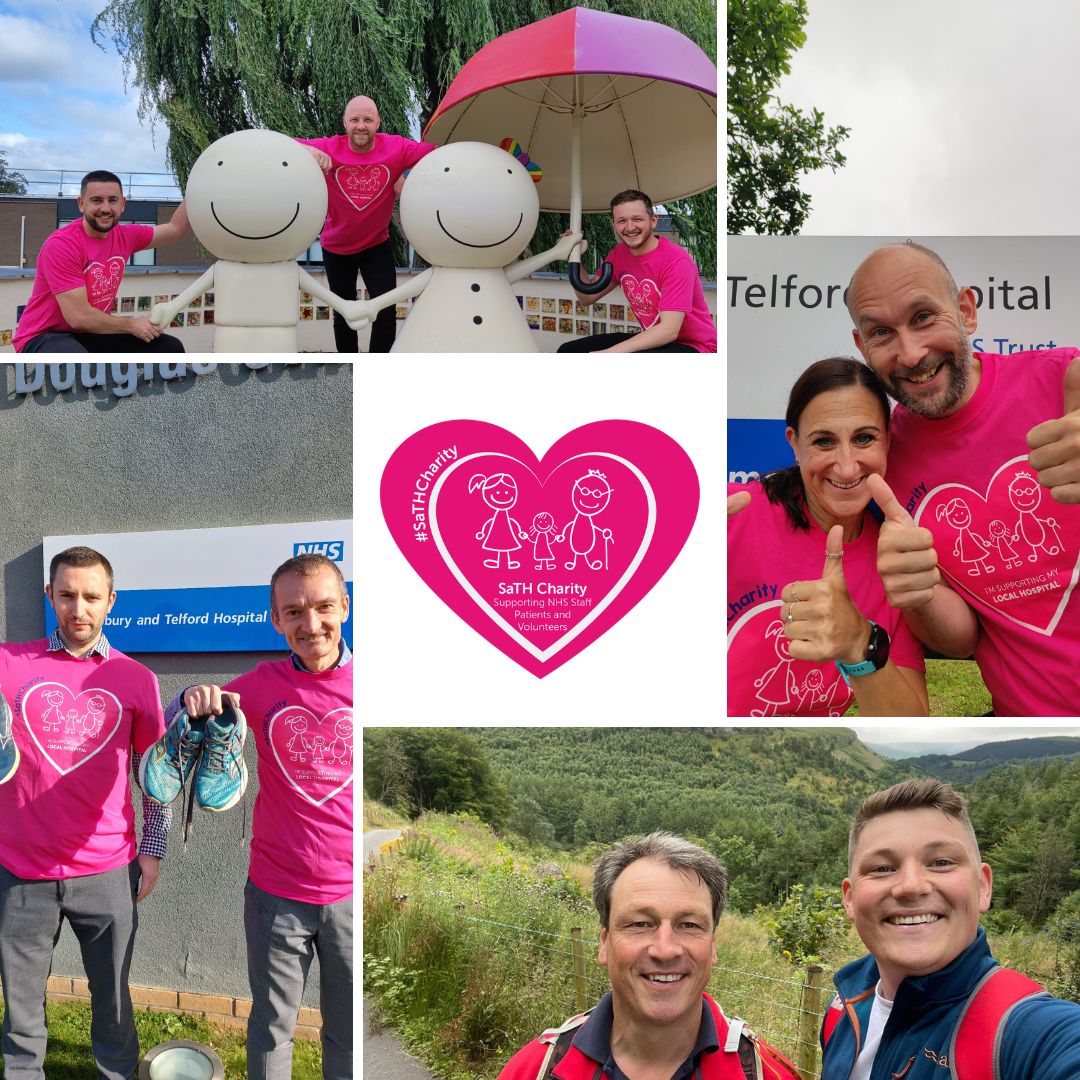 If you would like to donate to one of the funds you can find the links to the JustGiving page below: