6 February 2023
 The Shrewsbury and Telford Hospital NHS Trust (SaTH) is shining a spotlight on its apprentices during National Apprentice Week (6-12 February).
It is celebrating and raising awareness about the diverse and wide variety of apprenticeship opportunities that are available at SaTH and rest of the NHS.
This year's theme is 'Skills for Life'. The week will reflect on how apprenticeships can help individuals to develop the skills and knowledge required for a rewarding career and help businesses to develop a talented workforce that is equipped with skills for the future.
SaTH currently has 165 employees on apprenticeship programmes and there are a range of apprenticeships including Customer Service Practitioners, Business Administrator, Pharmacy Technicians, Assistant Practitioners – Radiography and Nursing Associates.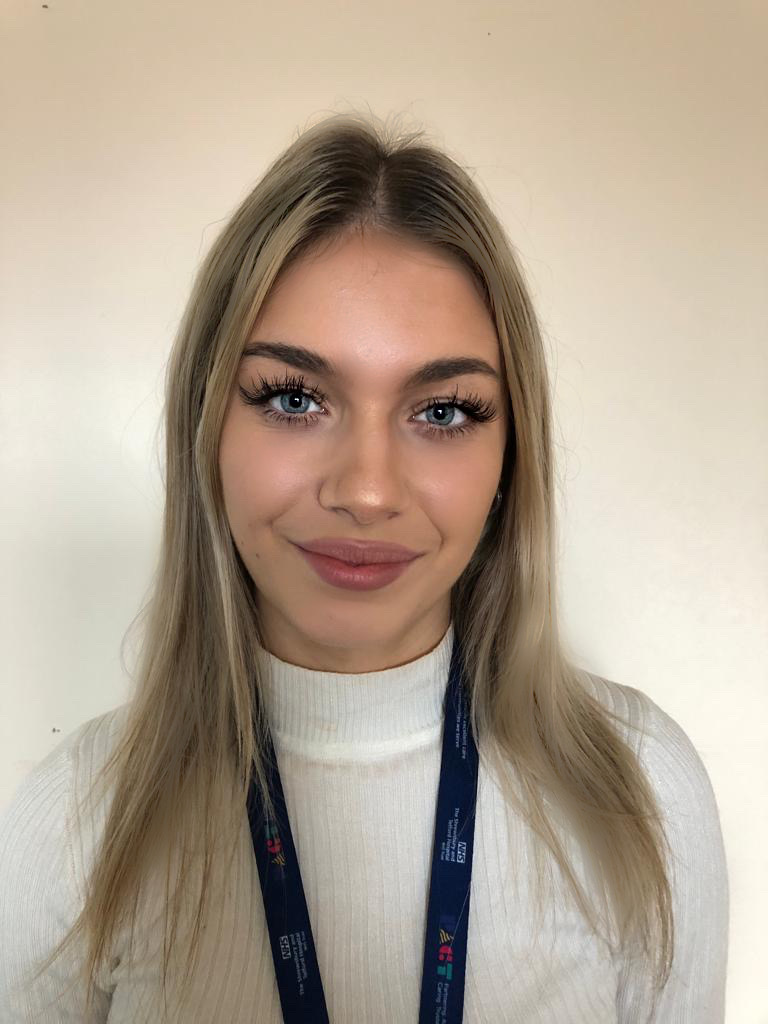 Evie Heath, 17, from Shrewsbury
Evie Heath, 17, from Shrewsbury was in her final year at school studying for her GCSEs when she came across apprenticeships in her search for what to do next.
Evie said: "I didn't know exactly what I wanted to do after school. I was unsure whether to do a business course at college or move into work straight away so I could earn some money. During my research I came across the SaTH Jobs website and saw they offered apprenticeships. I soon realised this gave me the best of both worlds – the chance to gain new skills and learn on the job, as well as earn my own money. It was win-win for me."
Evie had always been interested in law as a possible career and had looked at similar roles within law firms, but with a keen interest in healthcare too, the role was the perfect combination.
Evie applied for the legal services apprenticeship, was invited for interview and in June 2021 was offered the role.
Evie said: "I was thrilled when I got the call offering me the job. I couldn't believe it and was so excited to start."
In her role, Evie focuses on clinical negligence claims and liaises with solicitors, police, patients and the courts regarding potential claims.
Evie has been at SaTH for 18 months now, and has since passed her level 2 apprenticeship with distinction and is now studying for her level 3 business administration apprenticeship. On top of this, Evie was successful in securing a substantive part-time role at SaTH that she does alongside her apprenticeship as a health records administrator.
Evie said: "I'm so glad I came across this opportunity. I'm always learning new things, whether it be about new clinical terms, legislation, data protection and general NHS management.
"The apprenticeship scheme has really helped me to become an adult, settle into the world of work and learn about so many new things. I'm soi grateful for what it has done for me."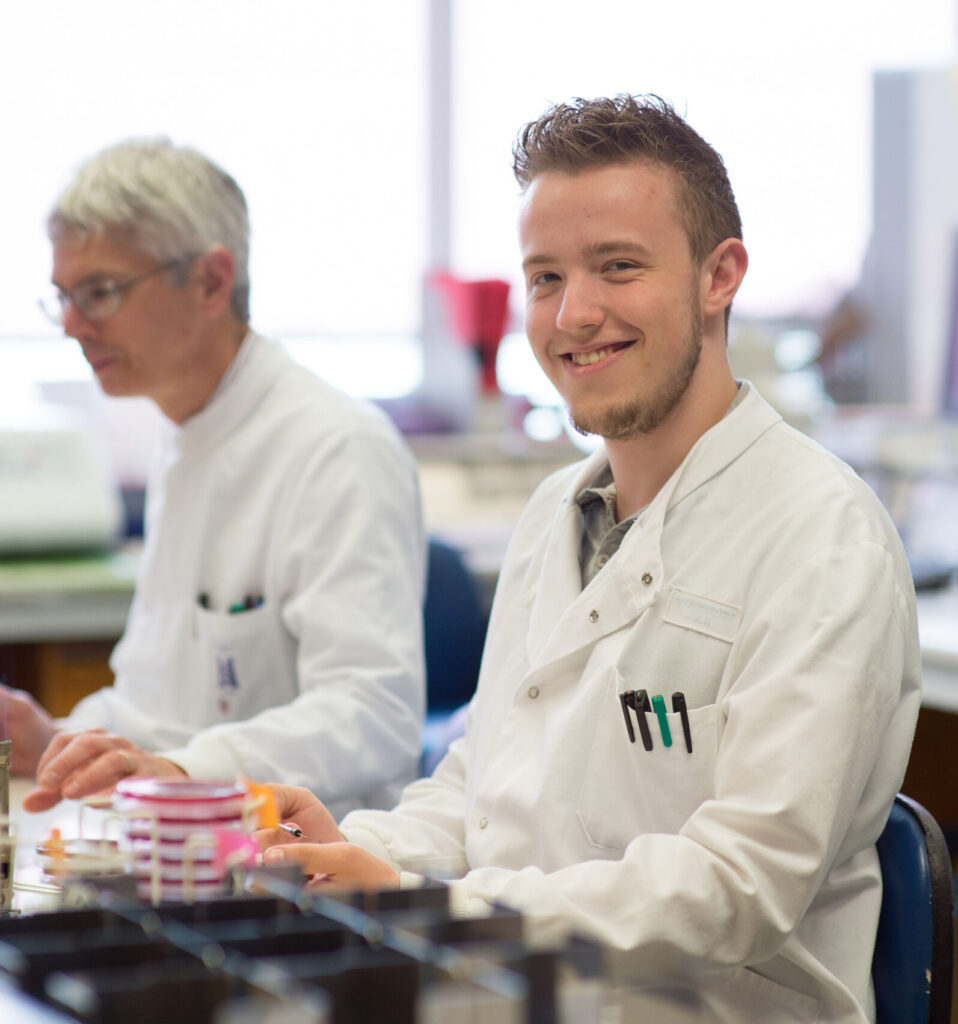 Josh Harrison, 25, Shrewsbury
Josh already worked at SaTH as a medical laboratory assistant, and during a conversation with his training manager, he became aware that the organisation offered apprenticeships.
After having a look, he came across the level 6 healthcare science (blood science) apprenticeship.
Josh said: "As soon as I heard about this apprenticeship, it really piqued my interest. I had always wanted to be a scientist since I'd started as an assistant in the lab. It seemed like a no-brainer to me because it was a good way to progress, get the job I want as well as earn money at the same time."
Josh applied and was invited for interview.
Josh said: "I was so nervous on the day of my interview. They called me the same day to offer me the opportunity. I was ecstatic and couldn't believe it."
Josh's apprenticeship started in 2018. Over the four years Josh continued improving his maths and English skills, undertook regular online learning and ongoing practical work to put his new-found skills to practice.
Josh completed his apprenticeship in summer 2022 when he was offered a permanent role as a biomedical scientist.
Josh said: "The apprenticeship was an incredible opportunity for me. I got to learn on the job, develop my knowledge and skills and put them into practice. It was fantastic to be able to put my learning and lab experience together. I really feel as though I got the most out of it and it's how I got to where I am today. It's set me up perfectly for the world of work and I couldn't be more grateful."
Josh now plans to focus on haematology and work his way up the career ladder.
Rhia Boyode, Director of People and Organisational Development at SaTH, said: "Our apprentices are an important and valued part of our workforce. Apprenticeships not only provide people with the opportunity to develop skills by gaining on-the-job experience while studying, but they allow organisations such as ourselves to grow talent and develop skilled and qualified teams.
"Apprenticeships are a fantastic opportunity for people to consider as a pathway into the NHS and to underpin their progression on their chosen career route within our organisation."
Apprenticeship programmes accessed for our employees for the first time during the last year include IT Hardware Solutions Technician, Clinical Engineering Associate, Medical Engineering Assistant, Coaching Professional and Commercial Procurement & Supplies.
Some of the apprenticeship opportunities available later this year may include Customer Service Practitioners and Business Administrators in a variety of Departments, Clinical Coding, Engineering, Healthcare Science Associate and Management.
At SaTH, apprenticeships provide an opportunity to support local people of any age to begin and progress on their journey in the NHS, providing them with a career option they might otherwise not have had or have even considered.
Apprenticeship qualifications are available to support the development of both new and existing staff members and the Trust embraces this route to help people progress in their chosen career.
For further information about apprenticeships at SaTH please visit www.jobs.sath.nhs.uk/find-job/apprenticeships or call Judith Tudor, Talent and Succession Manager, on 01952 641222 ext 2956 (email: judithc.tudor@nhs.net). You can also set up an alert for when vacancies are advertised throughout the year.
Keep an eye on SaTH's social media accounts this week too (twitter – @sathNHS , Facebook – @ShrewsburyandTelfordNHS, Insta – @sathnhs) to see some of those who have taken up apprenticeship opportunities with the Trust.