Information and Advice for Carers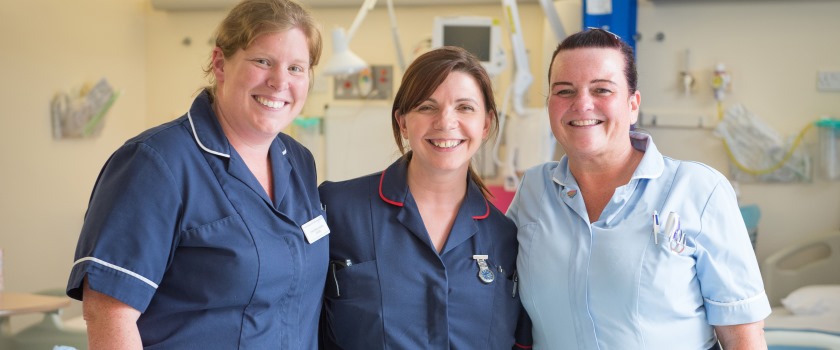 Whilst the person you care for is in hospital
Having someone in hospital that you care about and care for, can be a worrying time. Carers are welcome at SaTH, and things are in place to help you.
Wards can be busy places, but talk to the Ward Sister/Charge Nurse about how you can be involved with the person you are caring for, whilst they are in hospital. You may be able to help give them more information from you about your relatives or friends care needs.
Ask staff about our hospital passport – this gives you more flexibility for visiting, and helps you to

actively support and/or care for your relative or friend.

It will need to be signed by yourself and a member of staff, as it is allocated to you.

Parking –

For patients on long term treatment plans or visitors of patients expected to be in hospital for more than 3 days, you can download a 

form to apply for concession tickets.

 For more information please visit the car parking page.
We also have involvement with those within the community who provide support, these include a Hospital Link Worker and a Carers Centre Discharge Support Worker.
Who is a carer?
A carer is someone of any age who provides unpaid care for another person (of any age) who may be ill, frail, with disabilities, have poor mental health or drugs and alcohol problems, meaning they are unable to manage without this care and support.
Supporting someone can be in different ways including:
Emotional support: Listening and talking.

Household chores: Cleaning, cooking, washing, ironing or shopping.

Medication support: Picking up medication, reminding about medication, or physically helping someone with tablets or creams.

Personal care: Eating, getting to the toilet, washing and dressing.

Physical care: Mobility support around their home.
If you are a carer, or think you may be, please see sources of further support and information below.
Further support and information for carers
Carers assessments 
As a carer you may be entitled to receive some support, and a Carers Assessment will help to identify your needs. Visit the Shropshire Choices page to find out more, and for further information about caring for someone.
Local help and support
Shropshire Hospital Carers worker – please call 01743257897 and arrange to meet in the hospital or have a chat over the phone.
Carers Trust4All provide help and support for carers in Shropshire. Call 01743 341995 during office hours. Please click on the link to find out more.
Telford Carers Centre can help with help and support. Call 01952 240209 during office hours. Please click on the link to find out more.
PALS (Patient Advice and Liaison Service)
If you would like to share your experiences, either so that we can take action to address any concerns or so that your experience can help us improve our services, please contact our PALS Team. 
Safeguarding
If you have any safeguarding concerns, you can find more information and contact numbers by viewing our adult safeguarding page or child safeguarding page.
National information
Carers UK is a national organisation offering information and advice for carers. Click on the link to visit their site.