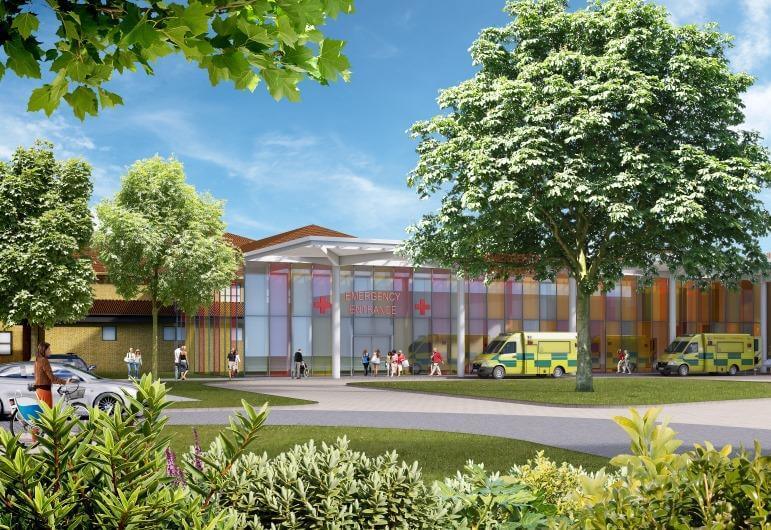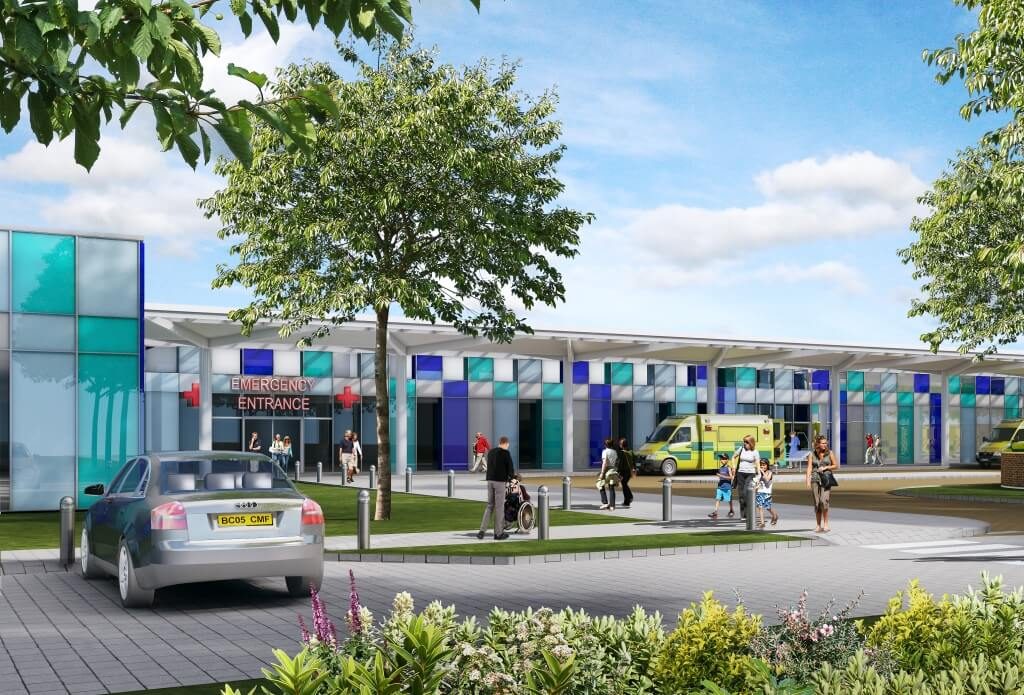 Artist impressions show how a new single Emergency Centre for Shropshire could look if one is created in the county.
The Shrewsbury and Telford Hospital NHS Trust (SaTH), which runs RSH and PRH, has produced a Strategic Outline Case (SOC) for its Sustainable Services Programme, which describes potential solutions to the challenges of accident and emergency and critical care provision in Shropshire, Telford & Wrekin and mid Wales.
The images show how an Emergency Centre could look at the Royal Shrewsbury Hospital (RSH) and how one could look if created at the Princess Royal Hospital (PRH) in Telford.
The SOC proposes one single fully-staffed and equipped Emergency Centre – either at RSH or PRH – with a Diagnostic Treatment Centre on the alternative hospital site supported by Urgent Care Centres at both Telford and Shrewsbury hospital sites.
The Urgent Care Centres at Shrewsbury and Telford would provide large amounts of the care and treatment that is currently provided within the Trust's A&E departments.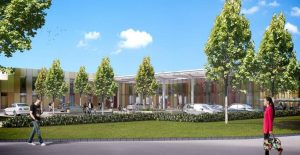 Plans for a network of Rural Urgent Care Services throughout the county are also being developed.
The SOC is effectively the first stage of the project and no decisions have been made about where the Emergency Centre and Diagnostic and Treatment Centre will be.
The artist impressions, which form part of the programme, show how an Emergency Centre would look if created at either RSH or PRH.
If the work goes ahead the main entrances at both of the hospitals would be improved, and separate designs show how these would look.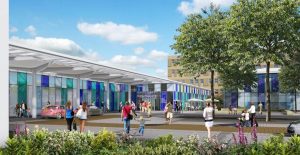 The work would be part of a project that would help to modernise hospital services to ensure both RSH and PRH are vibrant and fit for current and future generations and improve the environment at both sites for our patients, staff and visitors.
Dr Adrian Marsh, Consultant and Emergency Medicine Clinical Lead at SaTH, said: "These artist impressions are part of a Strategic Outline Case which describes how we can move forward to create great services for our patients now and in the future.
"It's important to recognise that if these plans were to go ahead many of our patients would still be seen at their local hospital, for example people presenting with, sprains, fractures or requiring stitches. It would only be the most life-threatening and critical injuries and conditions that would be seen at the single Emergency Centre."
Mr Subramanian Kumaran, Consultant and Clinical Director for Emergency Medicine, at SaTH said: "I appreciate that this may mean longer travel times for some patients, but it's more important that patients are seen in the right place, by the right person as soon as possible. A bigger more specialist site will mean more high quality staff, meaning patients can be seen by the right person much more quickly.
"Doing nothing is not an option. This is a fantastic opportunity for us to create sustainable services for the future and to prevent further services being lost from the county."
The plans show how a new main entrance would be created at PRH and RSH if the plans go ahead for Outpatients, Inpatient Wards, non-critical urgent care, and visitors to use to enter each hospital.
Both sites would have one of these new main entrances, whilst the Emergency Centre site would have a new entrance to the Emergency Department.
The designs show light and airy entrances, large enough to also accommodate a shop and coffee shop, similar to the Shropshire Women and Children's Centre at PRH, which has received positive feedback from patients, the public and staff since it opened in 2014.