Organ Donation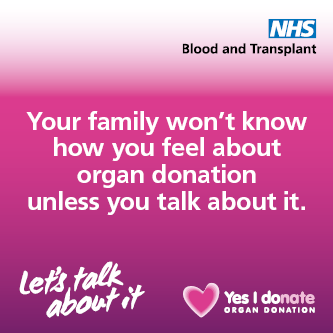 On this page you can find out more about the campaign to raise awareness around the issue of organ donation, which is fully supported by The Shrewsbury and Telford Hospital NHS Trust.
Every year about 1,000 people die waiting for a transplant in the UK because of a shortage of organs. As you are reading this article there are thousands of people waiting desperately on the transplant list for an organ that could save their lives. While many people may be aware of statistics like this, I see this problem first hand every time I come to work.
A big part of the problem is that when people sign up to become an organ donor they assume that is the end of it, but it isn't. I cannot stress just how important it is for people to make sure they let their loved ones know that they want to be an organ donor as well. Statistics show that while 95% of families agree to donation if a loved one is registered and has discussed their wishes, this drops to only 46% when donation wishes aren't known.
The Trust is now working hard to promote this campaign and make a difference to people's lives. Most of the people I speak to say they wouldn't hesitate to say "yes" if someone they loved needed an organ. It is a completely different scenario though when relatives are faced with the question of would they consent for a loved one to become a donor when the circumstances sadly arise. At a time like that the family shouldn't have to, or may not be able to, make such a difficult choice. This is why it is crucial for people who wish to be organ donors to let their families know their wishes.
The choice to become a donor is a very personal one and we shouldn't be afraid to talk about these things with our families, in fact we need to make sure we do. This will make a very difficult decision much easier for them, and also help to give the gift of life to others.
The Law around Organ Donation is changing
From spring 2020, the law around organ donation in England is changing. Unless you choose to opt out or are in an excluded group, it will be considered that you agree to be an organ donor when you die. Those excluded are:
people under 18
people who have lived in England for less than 12 months before their death or who are not living here voluntarily
people who lack the capacity to understand the change.
Whatever decision people make, they should make their choice clear to their family and closest friends to ensure that choice is honoured.
Help us encourage people to:
pass on the fact that the law is changing
make a decision whether they want to pass on their organs to save and improve lives
pass on their organ donation decision to their friends and family
For more information please visit the NHS Blood and Transplant Website.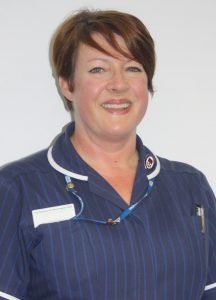 Thank you.
Fiona Deakin
Specialist Nurse – Organ Donation.