30 January 2019
Doctors, nurses and other healthcare professionals from The Shrewsbury and Telford Hospital NHS Trust (SaTH) have welcomed a decision to transform hospital services for the people of Shropshire, Telford & Wrekin and mid Wales.
The Joint Committee of Shropshire and Telford & Wrekin Clinical Commissioning Groups (CCGs) approved Option 1 of the NHS Future Fit plans last night, which means the Princess Royal Hospital (PRH) in Telford will become a dedicated Planned Care site and the Royal Shrewsbury Hospital (RSH) will become a specialist Emergency Care site.
This will allow specialist doctors to treat the most serious cases on the Emergency Care site, which is proven to be safer, provide better results for patients and reduce the amount of time people have to stay in hospital.
By having a separate Planned Care site, patients will wait less time for their appointments and beds would be protected for planned operations, meaning that is highly unlikely operations will be cancelled due to emergency admissions.
In addition, patients will be able to access 24-hour urgent care services at both hospitals. This means that the vast majority of patients will continue to go to the same hospital as they do now for emergency and urgent care.
Dr Adrian Marsh, A&E Consultant at The Shrewsbury and Telford Hospital NHS Trust (SaTH), said: "It's important that patients are seen in the right place, by the right person. A specialist site will mean more high quality staff, with patients being seen by the right person much more quickly.
"Separating planned and emergency care will improve current hospital services ensuring that the sickest of our patients have access to better Emergency, Urgent and Critical Care Services.
"It will also help ensure our patients receive their care close to home and within the county; and that patients now and in the future will have the best services possible."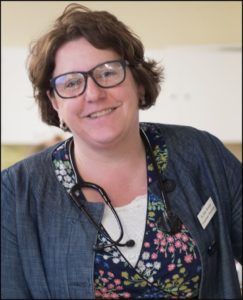 Dr Elin Roddy Consultant Respiratory and General Physician at SaTH, said: "For me, this is literally about being fit for the future—consolidating our acute services and expertise in one place. It's about being able to continue to recruit and retain excellent colleagues; being a trust where staff, patients and families feel confident about care.
"In an emergency, I would be happy to travel a bit further from my home in the east of the county if I was sure that my family and I would get the best possible care when we arrived. I wouldn't wait as long for an ambulance to arrive if the Emergency Department that the ambulance was going to was properly staffed and there were fewer ambulance delays.
"If this reconfiguration had happened five years ago, I genuinely believe that we would be looking at an overall rating of 'Good' from the CQC, as we would have been able to focus all of our efforts on clinical care and improvement, rather than spending huge amounts of time and energy on this debate."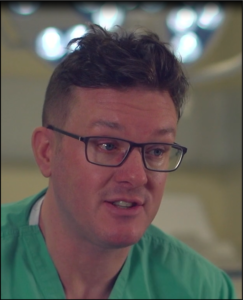 Chris Mowatt, Consultant Anaesthesia and Intensive Care Foundation Year One Training Programme Director at SaTH, said: "We need to develop services  that work and improve where we can. That is what Future Fit is all about.
"The vision, very clearly, is two thriving hospitals which work for everyone. This will mean changes on both sites but it should not be seen as bolstering one at the expense of the other. Creating improved provision for planned care means that patients are more likely to get the operations they need, on time and organised in a smooth, efficient way. Reconfiguring services to streamline care will help patients know what to expect and create better hospitals as we move towards the future.
"The doctors, nurses and hospital management that have worked on Future Fit live and work in communities served by the Royal Shrewsbury and Princess Royal Hospitals. It matters to all of us that we have a good local NHS and that we make things better for everyone wherever they live."
Lisa Gilks, Children's Ward Manager, said: "It is absolutely vital that our children's inpatient services are located alongside our Emergency Department.
"This is important so that any baby or child who needs emergency care is able to access that care from the right professionals, through a seamless journey from the Emergency Department to the ward, as quickly as possible.
"We appreciate that some children may need to travel further than others, however for the majority of parents, they will be able to receive their child's care locally at their nearest hospital.
"There will be 24-hour urgent care centres for those who are unexpectedly unwell.
"Children Outpatients services will continue in local hospitals and it is vital our services are built around the needs of those we care for."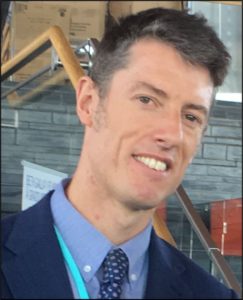 Dr Owen David, Consultant Physician (Stroke and Elderly Care) at SaTH, said: "Having recently gone through a similar transformation programme in Poole and Bournemouth I know first-hand the advantages that come with having a dedicated emergency centre and a dedicated planned care centre.
"I also understand why people might be nervous about the change—change is difficult for anyone—but from having been through this before at my previous Trust I have seen how it leads to better staffing levels and better patient care.
"It allows a hospital trust to maximise its potential; fewer operations are cancelled as a result of emergency pressures, you have safer staffing rotas and you get a much better team spirit.
"Change takes time, but in my opinion we should embrace this for the patients of Shropshire, Telford & Wrekin and Mid Wales. Planned care offers better patient care."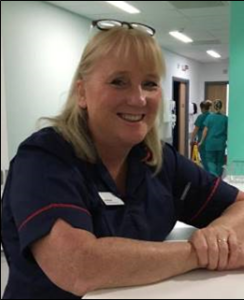 Jill Whitaker, Matron for Consultant-led Maternity Services at SaTH, said: "It is essential for the safety of our mothers and babies that maternity services and emergency services remain on the same site, this then provides critical care teams and facilities should they be required by those who use our services.
"As a service we will continue to provide the best possible care and experience for all those who use our services, irrelevant to where we are based.
"The facilities at The Princess Royal Hospital, which were built in 2014, will not be wasted as the building can be used to house other essential planned care services."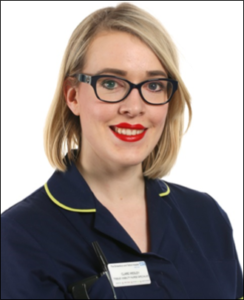 Clare Wesley, Lead Tissue Viability Nurse Specialist at SaTH, said: "Everybody who works at SaTH is absolutely committed to the care of our patients. What it's important to remember is that those patients include us and our families.
"SaTH is one of the largest employers in Shropshire and most of the people who work here live in and around the county.
"The way our hospitals are currently set-up does not meet the needs of modern medicine.
"Healthcare has developed significantly since the Royal Shrewsbury Hospital was built and even since the Princess Royal Hospital was created.
"Creating a dedicated Emergency Centre for people arriving at hospital by ambulance, and a separate planned care site, will mean we can improve outcomes for all the patients we see. This is a very exciting time for SaTH and our patients."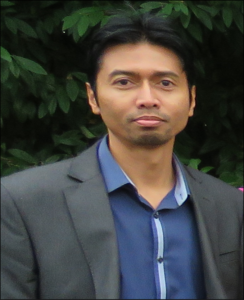 Dr Dodiy Herman, A&E Consultant at SaTH, said: "Clinical evidence tells us that in a life or limb-threatening emergency, taking patients to the right hospital with an emergency centre that has the expertise and equipment for patients to receive the best treatment and care leads to better outcomes.
"This often means that a patient will travel further and may drive past an Emergency department to get them to the right place. This is happening currently as ambulances take patients from across Shropshire, Telford & Wrekin and mid Wales who have had a stroke and need specialist care to the Stroke Unit at the Princess Royal Hospital. Similarly, patients with major trauma are taken out of county to Major Trauma Centre such as the one in Stoke on Trent.
"It is vital that we have a centralised, dedicated, modern and fully equipped emergency centre with the best clinical skills and expertise to care for adults and children who are critically ill and injured at any times of day."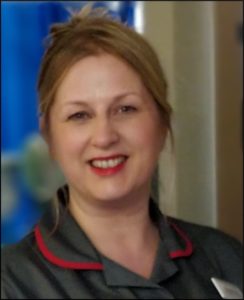 Helen Jenkinson, Deputy Director of Nursing at SaTH, said: "In a serious emergency, getting our loved ones to the right hospital to receive the right care and  treatment results in better outcomes.
"Paramedics routinely treat patients in an ambulance to make sure that a patient is stable and taken to the right hospital for the most appropriate care and treatment.
"This often means that a patient will travel further and may drive past an A&E department to get them to the right place.
"As a nurse I believe that it is vital that we get people to the right place at the right time to ensure they are treated by the people with the best skills set.
"This is why having one emergency centre and one dedicated planned care centre is so important."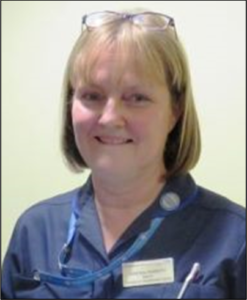 Vanessa Roberts, A&E Matron at SaTH, said: "At SaTH we are a very closely-knit team who share each other's triumph and challenges. There is no doubt that the challenges the wider NHS and that SaTH are facing have been putting increasing demand on our teams.
"What this decision does is allow us to now move forward with plans that will not only provide the best care for our patients across Shropshire, Telford & Wrekin and mid Wales, but that will also improve the outlook for staff.
"There is no doubt that the reconfiguration will help us recruit more staff. It will also mean that I and my colleagues will be able to work in purpose-built centres with the latest technology and equipment to help us do our jobs to the best of our ability.
"This development is overdue and I am very excited about what it means for our future."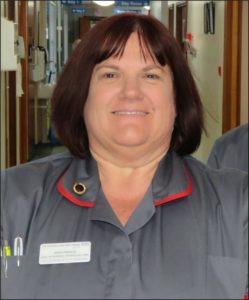 Kath Preece, Head of Nursing for Scheduled Care at SaTH, said: "The benefit of having a separate planned care site is that patients who are waiting to have their operations will have a protected facility.
"At the moment because of emergency pressures, and particularly when we are fully escalated, patients can often have their operations cancelled.
"The planned care site will be a dedicated facility for patients coming in for elective procedures – becoming a centre of excellence – which will help to ensure that planned operations are not cancelled."