29 November 2018
A third of all categories inspected by the Care Quality Commission (CQC) during a visit to The Shrewsbury and Telford Hospital NHS Trust (SaTH) were rated "Good" by inspectors, the Commission's report has revealed today.
Almost all services were recorded as Good for "Caring" whilst areas of outstanding practice were found in postnatal maternity care as well as many in support of patients and their families in end of life care.
Overall, 33% of categories were rated by inspectors as Good, 19% were rated as "Inadequate", with the rest rated as "Requires improvement". The CQC recorded that overall the Trust was rated as "Inadequate". SaTH is now one of 20 trusts in England in the support regime "special measures".
Read an in-depth analysis of our CQC report in a special edition of our Safest & Kindest newsletter here
Chief Executive Simon Wright said: "You cannot be unaffected by a report like this. I'm sorry and disappointed that we have not made as much progress to tackle the issues and challenges that the Trust faces as we all want.
"But people should not lose sight of many things that SaTH does not just well but significantly better than many other trusts around the country."
SaTH exceeds the national Referral to Treatment (RTT) target and is ranked 18 out of 126 trusts. Its diagnostic waiting times are among the best in the country with the latest figures revealing that 99.69% of patients received a diagnostic test within six weeks and its cancer performance sees it ranked 51 out of 131 trusts in England.
In the NHS Friends and Family Test, almost 98% of inpatients, 96% of outpatients, more than 96% of A&E attendees and almost 99% of maternity users would recommend our hospitals.
Mr Wright said: "I know how hard staff are working, how passionate they are about what they do and the care they provide. We will take to heart the CQC's findings just as we welcome the extra support that is coming with special measures, to double down on the need to get things right and improve for the people we serve."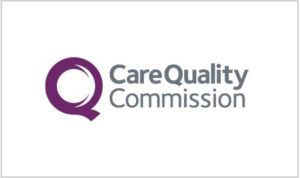 The CQC inspected the Trust in late August and early September. Its report highlights concerns about staffing levels in the Accident and Emergency Department. These concerns have been significantly addressed through the recruitment of nine middle grade doctors, with further permanent appointments to follow alongside specialist A&E nurses. As a result the threat to suspend A&E services overnight at Princess Royal Hospital (PRH) in Telford was lifted last week.
Work is continuing to improve the Trust's maternity services. Every week for the last 10 weeks, staff have been providing the CQC with additional information so that the safety and effectiveness of the maternity service can be assured for the mothers and babies using it. This same assurance is provided to the two Clinical Commissioning Groups (CCGs) responsible for commissioning the service.
The Trust has recently taken steps to strengthen its leadership, adding four new non-executive members to its Board, creating two new executive director positions and it is about to begin a new programme through the Trust's Leadership Academy, which all 287 senior leaders at SaTH will join.
Ben Reid, Chair at SaTH, said the CQC report was in places a difficult read, adding: "We will get this right. There are tremendous successes here but also very real challenges. What the Trust needs now is stability.
"There is a bright future ahead. The Government's pledge of £312 million to reconfigure services shows not just how much needs to be done in Shropshire and Telford & Wrekin but presents the opportunity to really get things right for the long term."
Dr Kathy McLean, Executive Medical Director and Chief Operating Officer of NHS Improvement, said: "The CQC's inspection report is further evidence that The Shrewsbury and Telford Hospital NHS Trust faces significant challenges and needs intensive support to improve its services, which it is getting already through our special measures programme. This is what the local community has every right to expect and we know that the Trust's leadership and frontline staff are committed to delivering it.
"Clearly The Shrewsbury and Telford Hospital NHS Trust is on a journey but it is heading in the right direction, having been able to secure sufficient middle grade doctors and nurses to allow its emergency department at the Princess Royal Hospital to remain open overnight.
"The safety and welfare of patients remains ours and the Trust's top priority and so, we will work with them to ensure this progress continues."