15 February 2018
A record number of frontline healthcare workers at Shropshire's two acute hospitals have had their flu jab this winter.
More than 75% of d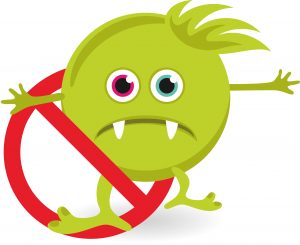 octors, nurses and other healthcare professionals at The Shrewsbury and Telford Hospital NHS Trust (SaTH), which runs the Royal Shrewsbury Hospital and Telford's Princess Royal Hospital, have had the jab since the 'Who Ya Gonna Call? Flu Busters!' campaign was launched.
Last year the Trust vaccinated 70.84% of all frontline staff and the year before the uptake was just 42%. The plan is to keep improving the figure year-on-year.
Victoria Maher, Workforce Director at SaTH, said: "This is a truly exceptional response from our staff as we know that by immunising ourselves against the flu we are reducing the chances that we can pass it on to our patients."
The campaign has been nominated for an Innovation Award at this year's annual NHS Flu Fighter Awards.
One innovation that has proved hugely successful is the promise that SaTH will donate £1 to the Trust's 'Living Well With Dementia Appeal' for every member of staff who has the jab.
Karen Breese, Dementia Clinical Specialist at SaTH, said: "A hospital environment can be confusing and disorientating for people with dementia so the funds will be gratefully received to help us continue developing positive relationships with patients. Specifically we will be looking to use the money to create additional 'This is Me' passports to improve the culture of compassionate care and memory boxes to help us engage in meaningful activities on the wards."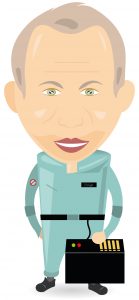 Numerous flu drop-in clinics have taken place over the winter months, while the Trust also trained a group of peer vaccinators to travel around the hospital and give the jab to colleagues while on duty.
Victoria added: "It was a mammoth effort from our 25 peer vaccinators and I'd like to express my thanks to them all. However, while it is important to congratulate ourselves it is important that we focus our efforts on improving our campaign and having even more of our frontline staff vaccinated next winter."
Flu is much more than just a cough or a cold, it has the potential to keep even the fittest person in bed for up to a week with symptoms ranging from aching muscles and a fever to severe fatigue and generally feeling weak. While it's usually more unpleasant than it is life-threatening, flu can prove particularly dangerous for more vulnerable people, such as pregnant women, the elderly and those with existing medical conditions, such as asthma and diabetes.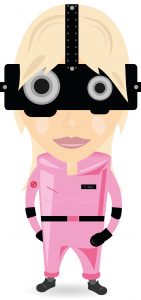 The free flu jab will continue to be available to all Trust staff until the campaign comes to an end in March 2018.