15 May 2019
SaTH is introducing a new Staff Lottery which will help to improve their working environment.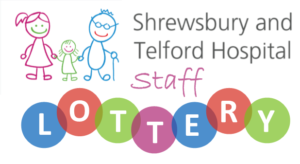 The lottery will be a monthly event with the first draw being made in July.
Half of the money raised through the lottery will go on staff cash prizes with the rest being put into the Small Things Makes a Big Difference Fund – a pot of cash set up to invest in items that will improve the working lives of staff at SaTH.
They will be able to bid for money from the fund to buy items that they need such as fridge freezers, microwaves, toasters, cutlery, CD players, outdoor seating and kettles – anything that they feel will help to improve their workplace.
Julia Clarke, Director of Corporate Governance at SaTH, said: "We are really excited to be launching our own lottery in response to the recent NHS Staff Survey – and we are delighted to be able to do this for our workforce.
"As well as providing cash prizes for our staff, the money raised will allow us to significantly improve their working environment, funds that unfortunately we would not have otherwise had available.
"It's the little things like having somewhere to store your lunch, or a bench to sit on outside your place of work while you are having a break, that really do matter and we recognise that.
"As a Trust we want to make our organisation the best place to work and for our staff to feel that they are valued, and they really are.
"All of our staff work incredibly hard to give the very best care to our patients and we hope that the lottery, and the money that it raises, can help make a little difference to their working lives."