CPAP Support Platform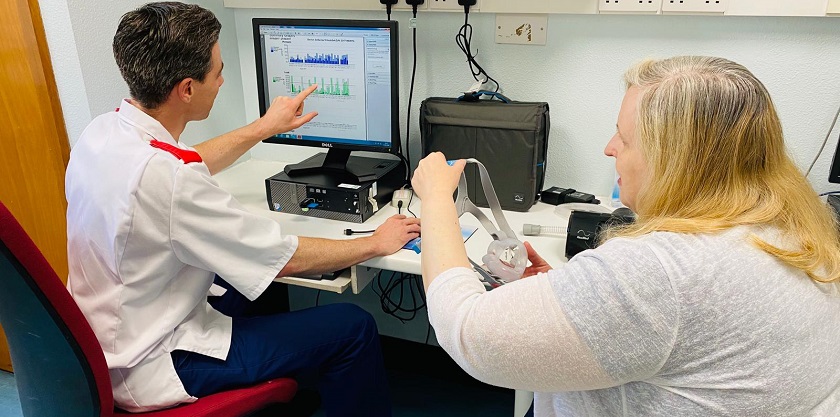 Welcome to our online support platform. Here we have compiled useful information to support our sleep apnoea patients at Shrewsbury and Telford NHS Trust.
From short help videos, to printable documents like travel letters. Our aim is to make the treatment as easy as possible, hopefully helping our patients to sleep well.
Support Videos
Do not worry if your mask type is not listed above. Cleaning, care and fitting processes are similar between masks.
There are a large variety of masks available, and your physiologist will select the one deemed most suited to you, based on their expertise, assessment and review feedback.
myAir™ 
What is myAir™ ?
A patient support program and app that automatically sends data from your CPAP device (AirSense™ 10 and AirCurve™ 10 only) to a computer, mobile phone or tablet.
myAir™ is free of charge, captures valuable data and shows you how well you slept each night. Additionally it acts like a coach sending helpful tips and alerts to optimise your sleep therapy.
Sign up for free by visiting the myAir website.
Princess Royal Hospital drop in clinic
Not operational during COVID 19 pandemic. Please contact the Cardiorespiratory department (01952 641222 ex 4217 Telford; 01743 261468 Shrewsbury) for assistance.
Day: Wednesday
Time: 13:30pm – 16:30pm
Location: Cardiorespiratory, Princess Royal Hospital, Apley Castle, Telford TF1 6TF
The drop in service is for consumable replacement and machine service/replacement only. If patients have issues with their usage or on-going therapy, this will require a separate follow up appointment. Please contact the health professionals involved with your care to book this.
Please note – We currently do not have a CPAP drop in clinic at The Royal Shrewsbury Hospital.
Require further support?
Guidance regarding coronavirus (COVID-19) and Obstructive Sleep Apnoea (OSA)