Vascular Surgery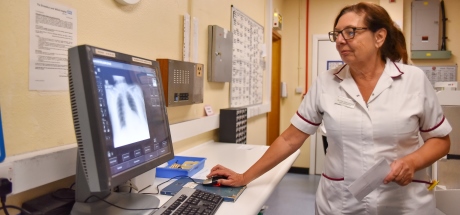 Welcome to Vascular Surgery.
Common conditions we treat and procedures we conduct include:
Aorto Bi-femoral Bypass Surgery
Carotid Artery Disease
Femoropopliteal & Femorodistal Bypass
Ilio-Femoral / Femoral-Femoral Cross-Over Bypass Graft
We also promote Healthy Eating.
Vascular Surgery  Staff
Clinical Lead – Miss Kate Merriman
Vascular Consultants – Mr Fox, Mr Houghton, Mr Jones, Miss Merriman, Mr Sykes and Mr Shawish (locum doctor)
Vascular Clinical Nurse Specialists – Danielle Bajic, Marie Breeze and Tracey Reece
Vascular Secretaries – Debbie Laing, Sarah Et and Karen Knight
Abdominal Aortic Aneurysm Screening–  Jessica Smith (Programme Manager), Rhiannon Davies, Jodie Joyner, Joe Khaliq and Sharon Bell
Key Info
---
Contact Us
Royal Shrewsbury Hospital
01743 261000 (switchboard)
---
Interested in working with us?
For more information about vacancies in the Trust please visit our Belong to Something website.
---
Associated Wards and Services