Celebrating the Achievements of Ward 10
Protected Mealtime Champions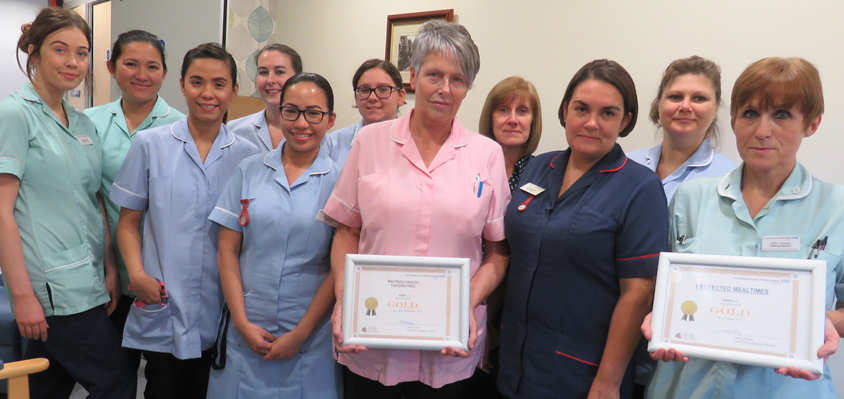 Staff on Ward 10 are 'champions' when it comes to serving up the perfect mealtime for their patients. The ward at Princess Royal Hospital scooped a Gold for Protected Mealtimes during an unannounced audit.
The team achieved a perfect score – which makes them Model Protected Mealtime Champions and moves them a step closer to gaining their 'Exemplar Ward' status. Good nutrition and hydration are of vital importance for individuals recovering from illness, or for those who are at risk of malnutrition. SaTH's Protected Mealtime's policy, therefore, places food and its delivery first at mealtimes to ensure that the patient is at the centre of the mealtime experience.
The purpose of the policy is to protect mealtimes from unnecessary and avoidable interruptions, providing an environment conducive to eating and supporting good patient hydration and nutrition.
Elaine Minta, Ward Manager at the time, said: "I am so proud of my ward team for achieving this award. By implementing our meal time co-ordinator, we ensured that best practice is embedded throughout the team. The whole team embraced the importance of adhering to Protective Mealtimes so the patient's nutrition and hydration needs are fully met."
A summary of the audit, carried out by the Trust's Hygiene and Compliance Team, read: "The Protected Mealtime co-ordinator was extremely well organised. She led the team with confidence and had a fantastic knowledge of all patients' needs. Assistance and support was provided to patients, and carers were encouraged to stay during the meal time to help and assist.  The mealtime was calm and provided a pleasant environment for the patient's meal experience. Well done to all the team."
The ward's achievements included a red tray system for assisting patients with their meals, including providing red non slip mats, and matching colour coded lids on water jugs; introducing small boxes for storing patients personal items which has de-cluttered the bedside tables so the meal tray to be placed in a safe and comfortable position; and developing the role and confidence of the Protected Mealtime co-ordinators.
#EndPJparalysis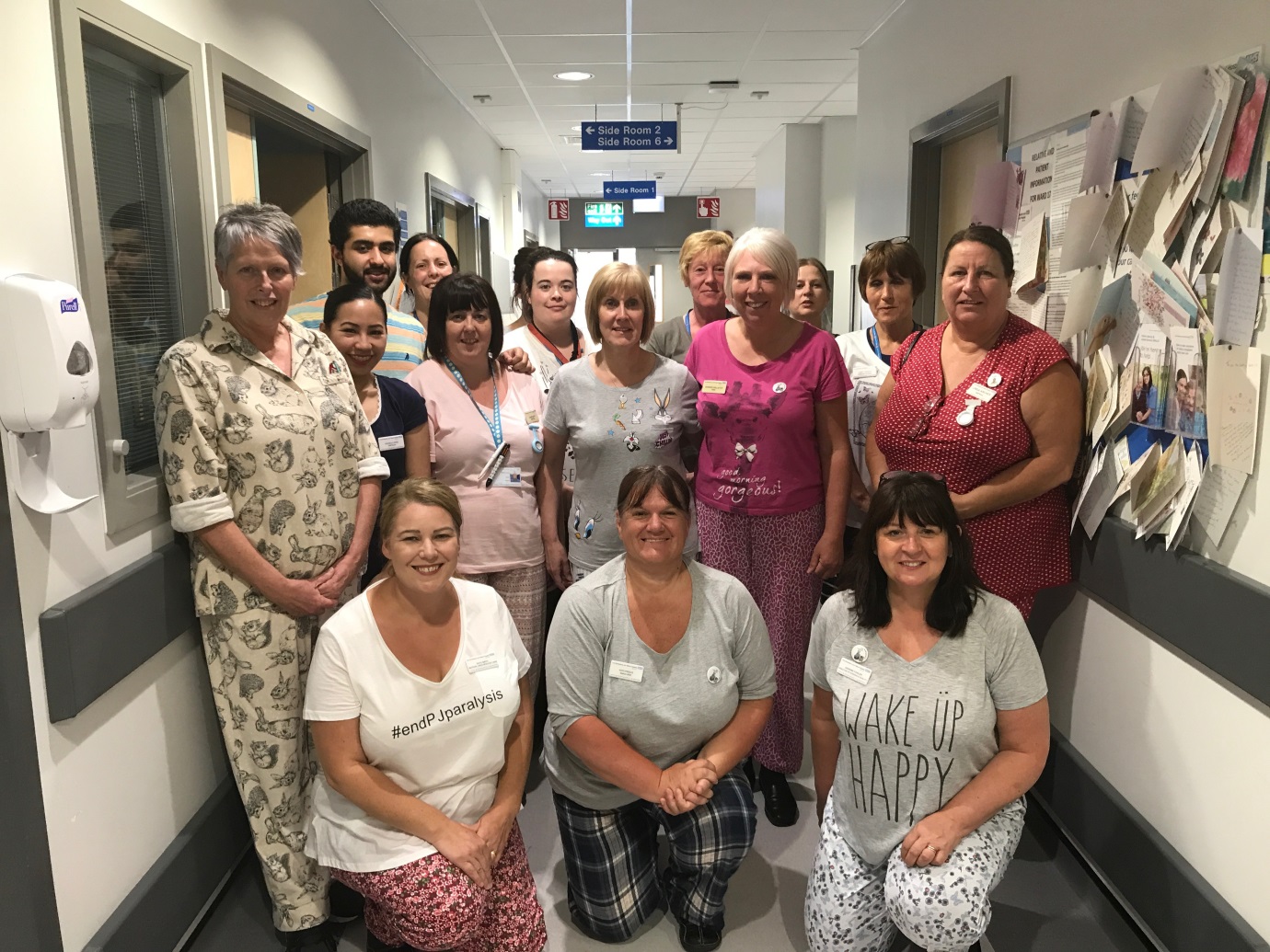 The team on Ward 10 actively support #EndPJparalysis and have been promoting that patients get up, get dressed and get moving since Professor Brain Dolan visited the Trust in August 2017. The Ward team recognise that patient's time is the most valuable resource in healthcare and through making simple changes the team can reduce deconditioning and maximise their patient outcomes.
Ward 10 staff promote patients getting up and dressed in their own clothes and encourage movement and social stimulation through communal dining, activity groups and rock' n' roll rehab sessions which take place daily.
You can read more about this in the Nursing Times Journal Article.