Occupational Therapy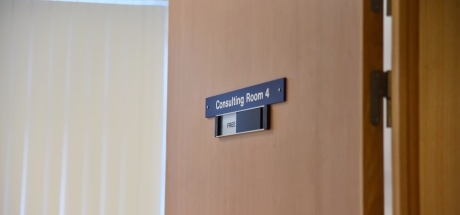 Occupational Therapists work within multidisciplinary teams to provide a range of inpatient and outpatient services across Royal Shrewsbury Hospital and Princess Royal Hospital.
Occupational Therapists are skilled professionals who use person centred principles. We take a holistic approach to patient care, seeking to provide practical support to enable patients to recover from an illness or injury and participate in their daily living and work skills.  "Occupation" refers to practical and purposeful activities that allow people to live independently and have a sense of identity. This could be essential day-to-day tasks such as self-care, work or leisure.
Occupational Therapists aim to maximise an individual's independence and facilitate safe and timely discharge from hospital to prevent re-admission by working in partnership with patients, carers, family members, health and social care professionals.
Key Info
---
Contact Us
For bookings and appointment related queries:
Royal Shrewsbury Hospital
01743 261 153
Princess Royal Hospital
01952 282 880
---
Interested in working with us?
For more information about vacancies in the Trust please visit our Belong to Something website.
---
Associated Wards and Services
Occupational Therapy provides practical support to enable people to facilitate recovery and overcome any barriers that prevent them from doing the activities that matter to them. This helps to increase people's independence and satisfaction in all aspects of life.
The Occupational Therapy department provides an assessment and rehabilitation service to both in-patients and outpatients.
Inpatient Occupational Therapy Services 
Surgical Wards
Medical Wards
Orthopaedics (Trauma and Elective)
Stroke Rehab (Including early supported discharge)
Macmillan Services
Frail and Complex Team
Outpatient Occupational Therapy Services
All outpatient referrals are accepted from GPs, Consultants and Clinical Nurse/Therapist specialists.
Returning Equipment
Equipment that is provided for discharge to enable independence can be returned to:
Community Equipment Services in Telford
Tel: 01952 603838 (a collection service is also available).