Dr Nawaid Ahmad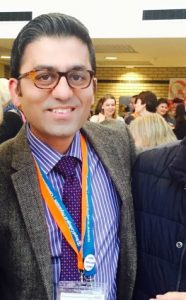 I joined the trust in 2014 January as a Consultant Respiratory Physician. I have qualified from Calcutta University, India with an MBBS degree in 2000. I am a member of the British Medical Association and the Royal College of Physicians, London. I have completed MRCP (UK) and MRCP (Respiratory medicine) in 2008 and 2012 respectively.
Areas of interest
I work within an integrated care framework for COPD in the Telford and Wrekin region with a specialist interest in Chronic Obstructive Lung disease. I perform Pleural and Bronchoscopic interventional procedures.
I am the appointed Deputy Foundation programme director within the trust.
Clinical Lead for Community COPD and Integrated Care
Secretary – Zoe Carlin (01952 641222 extension 4802, email zoe.carlin@nhs.net)
Dr Emma Crawford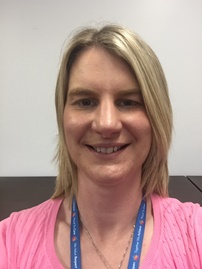 MBChB(hons), MRCP(UK), BSc, SCE (respiratory)
I qualified with an MBChB (hons) from the University of Manchester in 2005 and have a BSc in Healthcare ethics and Law. I completed postgraduate training in respiratory and general internal medicine in the North West and West Midlands before joining the trust as a Consultant in Respiratory and General Internal Medicine in January 2017.
Areas of interest
Lung cancer, pleural disease, bronchoscopy and endobronchial ultrasound, sleep and ventilation
Dr Richard Heinink
Clinical Lead for Community Acquired Pneumonia, Lower Respiratory Tract Infection and ILD
Secretary – Lisa Love (01743 261000 extension 1250, email lisa.love1@nhs.net)
Dr Kat Ibison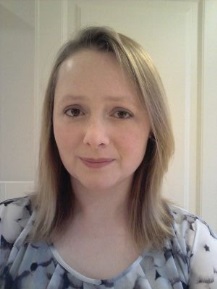 MB ChB, BSc (Hons) First Class, MRCP (UK), PGDip Med Ed. Researched the role of neonatal tumour necrosis factor polymorphisms in pre-term delivery as an undergraduate.  Graduated from the University of Leeds in 2003 with an MB ChB. Completed training in Respiratory and General Medicine in Yorkshire and West Midlands.  Additional Medical Education training as a Clinical Teaching Fellow at the University of Keele in 2008, completing the Postgraduate Diploma in Medical Education in 2012. Working as a Consultant at the Royal Shrewsbury Hospital since 2014.
Areas of Interest
Medical Education, Physicians Associates, Pleural diseases, Lung Cancer, Lung Disease in the Older Person.
Secretary – Lynne Simister (01743 261000 extension 1058, email lynnesimister@nhs.net)
Dr Saskia Jones-Perrott
Governance Lead
Assistant Medical Director
Clinical Director for Respiratory Medicine
Clinical Lead for Pulmonary Embolism and TB
Secretary – Dorothy Dixon-Clark (01743 261000 extension 1240, email d.dixon-clark@nhs.net)
Dr Jim Moorcroft
Clinical Lead for Research
Secretary – Dorothy Dixon-Clark (01743 261000 extension 1240, email d.dixon-clark@nhs.net)
Dr Annabel Makan
Consultant Princess Royal Hospital
Dr Elin Roddy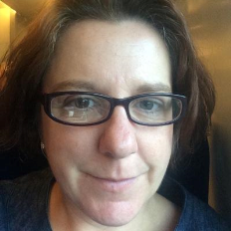 Qualified from Sheffield in 1996, and trained in General Medicine in Sheffield and Nottingham. She did an MD supervised by Professor John Britton at the University of Nottingham looking at smoking cessation in marginalised groups. She then trained in respiratory medicine in Australia and the East Midlands before seeing the light and moving to Shropshire in 2009.
Areas of Interest
Lead clinician for smoking cessation and lung cancer in the Trust, and over the last two years has expanded her role of Lead Clinician for End of Life care, working with colleagues across all sectors to improve the care of dying patients in and out of hospital. She is involved in the teaching and training of medical students and junior doctors and sits on the British Thoracic Society workforce committee as well as the Local Negotiating Committee and the End of Life Care, Mortality and Deteriorating Patient groups within the Trust. In her spare time, she plays the viola and has some children
Clinical Lead for Lung Cancer and End of Life Care
Secretary – Lynne Simister (01743 261000 extension 1058, email lynnesimister@nhs.net)
Dr Koottalai Srinivasan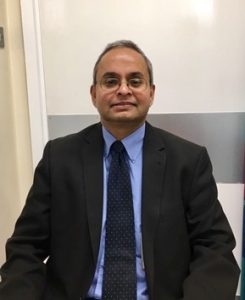 Dr. Koottalai Srinivasan, MBBS, MD, FRCP (UK), FCCP (USA), European Diploma in Adult Respiratory Medicine (HERMES), DipMEd (Keele).
Graduated from Calcutta Medical College (Calcutta University), India in 1987 and obtained MD from the same university, before coming to the UK. Core medical training in Wales and Devon and Higher specialist training with dual accreditation in Respiratory Medicine and General (Internal) Medicine in the West Midlands Deanery, before being appointed as a Consultant in Shropshire in early 2003.
Areas of interest
Clinical Lead for Sleep, Non- invasive ventilation and Adult TB services. Other clinical interests include Pulmonary infections, Lung cancer and General respiratory medicine. Special interest in Medical Education. Served as the Royal College of Physicians Tutor (2005-2009) and is currently the Training Programme Director for Respiratory Medicine in the West Midlands (2014-) as well as the Hospital Dean for Shrewsbury and Telford Hospitals (Keele Medical School).
Secretary – Mandy Clark (01952 641222 extension 4438, email mandy.clark1@nhs.net)
Jeanette Panayi
Respiratory Nurse Specialist
Extension 01743 261000 1345
Ana Ireland
Cystic Fibrosis Nurse Specialist
Extension 01743 261000 1240
Sarah Hackforth
TB Nurse Specialist
Extension 01743 261000 4480 or 1345
Kate Garbett
MacMillan Lung Cancer Support Nurse Specialist
01952 641222 Extension 4472
Heidi Thomason
MacMillan Lung Cancer Support Nurse Specialist
01952 641222 Extension 4472
Jan Sweet
MacMillan Lung Cancer Support Nurse Specialist (cross-site)
01952 641222 Extension 2945
Sue George
TB Nurse Specialist
01952 641222 Extension 4480
Gill Wilson
Sleep Nurse Specialist
01952 641222 Extension 4496
Julie Rudge
Smoking Cessation Nurse Specialist (cross-site)
01952 641222 Extension 4464
Liz Fildes
Smoking Cessation Nurse Specialist (cross-site)
01952 641222 Extension 4464