Join Our Team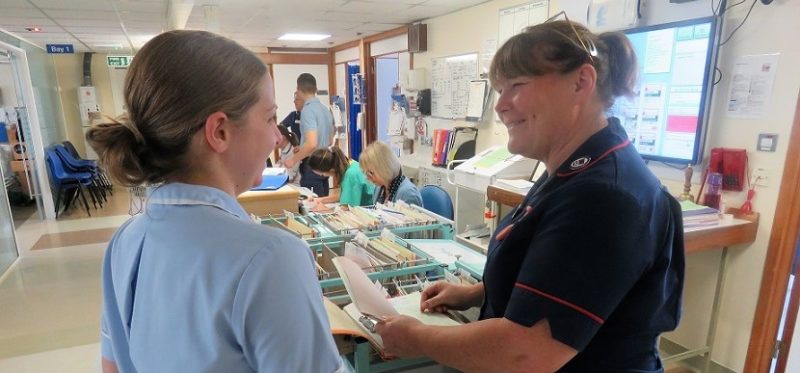 Every nurse wants to join a friendly and supportive department where the need of the patient is always put first.
Never was this more evident than the time a married couple were patients on different ward at the time of their wedding anniversary. The team on Ward 25 arranged for them to have lunch together on the ward, for a cake to be made and for their families to join them in their celebrations.
The team on the ward works closely with the SaTH's Transforming Care team as part of our partnership with the Virginia Mason Institute in Seattle – the USA's 'Hospital of the Decade' – to continuously improve the way it operates.
By re-evaluating their everyday routines they recently managed to save 70 minutes a day, meaning staff can spend more time to dedicated patient care.