10 July 2019
An app is being launched at The Shrewsbury and Telford Hospital NHS Trust (SaTH) to transform the way the organisation communicates and engages with its staff.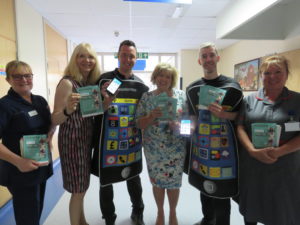 My SaTH is being officially launched on Monday (15 July) as way of the Trust, which runs the Royal Shrewsbury Hospital (RSH) and the Princess Royal Hospital (PRH) in Telford, widening its communication channels in order to share valuable information and resources with its 6,000 members of staff.
The app aims to address staff engagement, which was identified as an issue in the 2018 NHS Staff Survey. More than 2,000 people completed the survey and only 28% said they felt that communication between senior management and staff was effective.
The My SaTH app allows staff to read the latest news and updates and access rotas, while also providing important links to staff development opportunities and the latest benefits and discounts available. It also has a section entitled 'Help for Staff' which has links to Freedom To Speak Up Guardians, Health and Wellbeing offers and the Guardian for Safe Working.
Julia Clarke, Director of Corporate Governance at SaTH, said: "My SaTH is about investing in and engaging with our teams. Many of the staff working in our hospitals don't have regular access to email or the intranet, but almost everyone has a smart phone.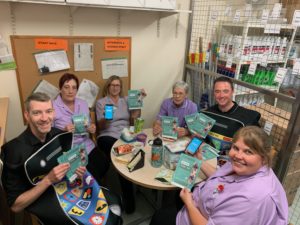 "Listening to and engaging with our staff is fundamental to embedding our culture of quality improvement and the My SaTH app is a simple and extremely effective way for us to do just that.
"As use in the app grows over time, staff can make suggestions for change and local improvement. These will be fed back to our Communications Team to implement so our teams can see their own ideas being the basis for local change.
"We would like to thank everyone who helped implement and roll out this tool, as well as our newly established Engagement Champions who piloted the app prior to its official launch to evaluate the impact on staff engagement. The feedback has been extremely positive and we are all very excited about the future."
The app has been developed by the Trust's Communications Team, in partnership with technology experts Ark, at absolutely zero cost to SaTH.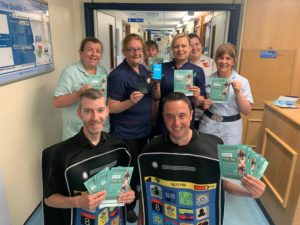 Richard Jones, Head of Internal Communications at SaTH, said: "While our department is very proactive and circulates information regarding staff benefits, news, health and wellbeing and values and culture on a regular basis, we recognise that many of our colleagues do not have access to computers emails or the internet.
"The app should help us to get our messages out to all corners of the organisation quickly and effectively.
"My SaTH will deliver proactive engagement with staff, and as confidence in the app grows we hope that, because the culture of engagement is positive, it makes staff feel even prouder to work at our hospitals."
The launch of the App follows the news that more than 100 people have signed up to become Engagement Champions at SaTH – a new role introduced as a result of the disappointing NHS Staff Survey feedback.
The Engagement Champions will act as a conduit for colleagues, relaying back ideas, suggestions or feedback to management and other senior leaders, while being a trusted voice that helps to provide insight into climate, morale and engagement along with further areas to develop or review.