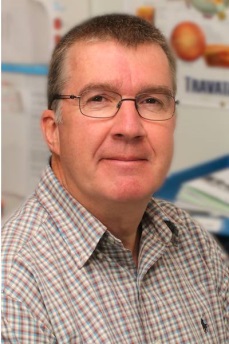 Mr. Callear (MB BS, BSc, FRCOphth) is a full-time Consultant Ophthalmologist. He received Medical training and a Bachelor of Science degree at University of London. He has a broad experience base in general ophthalmology from his training in Birmingham and Cambridge with interests in small incision cataract surgery and Vitreoretinal surgery. Together with Mr. Tarek Hammam he provides a retina service for retinal detachment, macular hole and epiretinal membrane for Shropshire and Mid-Wales. Since becoming a Consultant in 1999, Mr. Callear has continued to conduct a research programme for junior doctors, and has had several publications in this area. Mr. Callear has been audit lead for Ophthalmology for 12 years. He undertakes continuous prospective audit of his entire vitreo-retinal work-load and entire cataract surgery workload to ensure his practice is in line with the nationally set standard.
Mr. Callear is also a trustee for the Shropshire and Mid-Wales Head and Neck charity.
Secretary – 01743 261000 ext 1495

Mr. Craig ( MB ChB, DO, FRCOphth) specialises in micro-incision cataract surgery, corneal and glaucoma surgery and has broad experience and expertise in all aspects of general Ophthalmology. He trained as an eye specialist in the North of England, Scotland and at Moorfields Eye Hospital, London, where he was fortunate enough to be appointed to a prestigious Fellowship in Corneal and Cataract Surgery working under Prof JKG Dart. Mr. Craig joined The Shrewsbury and Telford Hospital NHS Trust in 1997. He has a longstanding interest in the development and refinement of new surgical techniques. He introduced Descemet's Membrane Endothelial Keratoplasty (DMEK), a new form of corneal transplantation to the UK in 2008. He also introduced micro-incision cataract surgery to the West Midlands. Mr Craig has published several research papers on corneal and cataract surgery and has lectured on many occasions, at regional and national meetings about his work.
Secretary – 01743 261000 ext 1306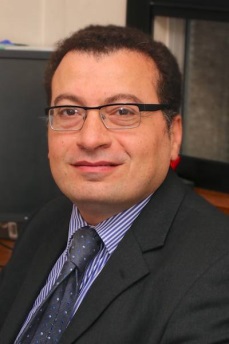 Mr. Hammam (MB ChB, MA, FRCS (Ed. Opht)) is a full-time Consultant Ophthalmologist. He qualified from Alexandria University Egypt in 1989, and initially trained in Egypt before moving to the UK in 1998. After specialist registrar rotation at West of Scotland Deanery and Advanced Subspecialty training in surgical retina at Tennent Institute of Ophthalmology in Glasgow, he worked for 2 years as a consultant Ophthalmologist at Southampton University Hospital.
Mr. Hammam has particular expertise in vitrectomy under local anaesthesia as day cases.
Secretary – 01952 641222 ext 4895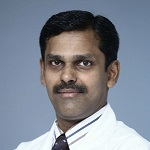 After Medical School, Mr.Viswanathan obtained a masters degree in Ophthalmic surgery in India. He subsequently moved to the UK and underwent further  ophthalmology training in London  gaining Membership and Fellowship of The Royal College of Ophthalmologists, London. Mr Viswanathan also completed a retinal Fellowship encompassing high-volume vitreo-retinal surgical experience.
Before being appointed as a Consultant Eye Surgeon at Shrewsbury & Telford NHS Trust in 2017, Mr Viswanathan was appointed as a Consultant Eye Surgeon at Apollo Hospitals, the leading private health care provider in India for 6 years, where he gained further experience treating surgical and medical retinal patients in addition to undertaking a high volume of cataract surgeries.
Mr Viswanathan's areas of expertise include
• Cataract and cataract surgeries in the presence of retinal disorders
• Vitreoretinal surgeries e.g. retinal detachment, macular holes, epiretinal membranes
• Medical retina disorders like diabetic retinopathy, retinal vein occlusions, age-related macular degeneration
Mr Viswanathan is one of the educational supervisors at SaTH and he is actively involved in the training of junior eye surgeons. He is member of various ophthalmologist associations and has presented both nationally and internationally.
Secretary – 01743 261000 ext 1306
Miss Perera (BSc (Hons) MBBS (Hons) FRCOphth) is a full time Consultant Ophthalmologist specialising in medical retina.  She graduated from King's College, London and completed her higher specialist ophthalmic training on the Northwest Rotation at Manchester Royal Eye Hospital.   Her further sub-specialist training in medical retina was undertaken at St Paul's Eye Unit in Liverpool where she was actively involved in multi-centre research studies.  She is particularly interested in medical education and training and regularly teaches allied specialties as well as Ophthalmic trainees.
Secretary – 01743 261000 ext 1492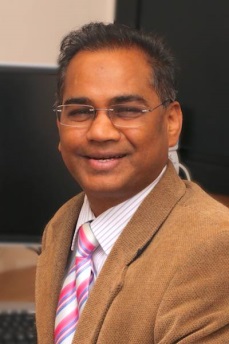 Mr Rao is a Consultant Ophthalmologist and at Shrewsbury and Telford Hospitals NHS trust since 1999. He is the head of the department and the Clinical Director of Ophthalmology since 2016. He was also the head of Medical Retina service for 16 years till 2016. He qualified in medicine from Hyderabad, India in 1983 and spent a further 10 years in 2 prestigious teaching institutes at Liverpool and Aberdeen to specialise further in general Ophthalmology and Retinal diseases.
He published over 30 Articles in peer reviewed national and international journals. Mr Rao has got a wide experience and keen interest in Cataract surgery, Age related macular degeneration, Uveitis and Diabetic eye diseases.
Mr Rao is the vice president of Sight Loss Shropshire (SLS) a voluntary organisation that supports visually handicapped. He was also a member of Local Negotiation Committee (LNC) and Medical Advisory Committees (MAC).
Mr Rao was nominated for the best medical retinal service in the UK for four consecutive years by Macular Society between 2011 and 2014. He takes keen interest in bird watching, long distance running, hill walking and ballroom dancing!
Secretary – 01743 261000 ext 1237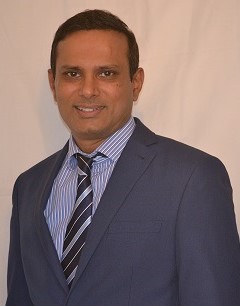 Mr. Sagili (MBBS, MS, FRCOphth) is a Consultant Ophthalmologist with special interest in oculoplastics and orbital surgery. Mr. Sagili trained as an eye specialist in the East of England and Cambridge University Hospitals. He undertook fellowship training in oculoplastics at the Queen Victoria Hospital in East Grinstead and worked as a locum consultant oculoplastic surgeon at Moorfields Eye Hospital in St. George's Hospital, London. He has wide experience in cataract surgery. Mr Sagili has a special interest in treating eyelid disorders, periocular cancers, lacrimal, orbital pathology and thyroid eye disease. He has keen interest in training junior doctors and runs an Oculoplastic fellowship training program. He has published several research articles in peer reviewed journals.
Secretary – 01743 261000 ext 1496
Secretary – on 01952 641222 ext: 4608
Ophthalmology Managers
Andrew Evans – Centre Manager
PA: 01743 261000 ext 1696
Clare Marsh – Matron
PA: 01952 641222 ext 4740
Support
Shrewsbury and Telford Hospitals has a dedicated Royal National Institute of Blind People (RNIB) Eye Clinic Liaison Officer (ECLO), Emma Chaplin, who can provide advice and support for anyone affected by sight loss on topics that can make life easier such as:
maintaining your independence
equipment and technology
eye condition and treatment understanding
access to education, employment, and leisure
benefits and concessions that you may be entitled to
Emma can be found in the Ophthalmology department, Monday to Friday and can be contacted on 07808 736 449 or 01743 261 000 ext. 3616 or email e.chaplin2@nhs.net
For more information please visit the RNIB's Sight Loss Advice Service Website.