Ward Manager Ann Allsop
Ann, who has worked at the Trust since 1999, is the Ward Manager for ward 15.
As Manager, a typical day involves ensuring the ward is safe in everything they do. Ann says her focus is on making sure that patient care is at the forefront of everyone's mind, and that the Trust values are followed through by all staff. She is also part of working within a wider team to ensure that stroke survivors get the best possible care.
Whilst she says staff shortages can be challenging, Ann's favourite part of the job is watching patients that have been through a devastating episode in their life battle through with the support of the team and get home.

Ward Sister Charlene Hughes
I started working on Ward 15 in 2008 as a second year student nurse. I loved the Ward environment and team, I decided to join the nursing bank as a HCA and picked up regular bank shifts caring for stroke, care of the elderly and dermatology patients.
In 2010 I passed my nursing qualification and was lucky to be offered my first choice as a Band 5 RN working on the Stroke Unit with a supportive team who encouraged me to take on the challenge to complete my preceptorship. As a newly qualified nurse I received so much support from the Staff Nurses, Sisters and Ward Manager.
In 2014/2015 I felt I needed to gain more experience in acute conditions. I worked in ITU / HDU for 18 months which enabled me to gain more knowledge and experience. I worked with some amazing people during my time there but realised that the Acute Stroke Unit was the area which interested me. I made the move back to Stroke in 2016, securing a position as a Sister in 2017.
Over the years I have had so much support from SaTH particularly the staff on the Ward. At times there are difficult pressures however the team helps, encourages and supports each member of staff. The Stroke Ward is like one big family coming together.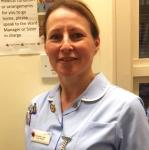 Staff Nurse Margaret Lamb
I qualified as a staff nurse in January 2018 and initially started my career outside of SATH. As the weeks passed I realised  where I worked was not right for my progression as a newly qualified nurse, I had already gained a keen interest in becoming a stroke nurse and decided to applied for a job at SATH through the recruitment drive in hope that I could work within the stroke team based at PRH. I was lucky enough to secure a post on Ward 15 at PRH and since commencing my role on the 8th April 2018 I have received a warm welcome by all the team and so much support which is enabling me to adapt, build on my knowledge and gain confidence in order to progress forward in my career as a staff nurse.
Following the recruitment day SATH held a celebration evening in order to welcome all new recruits to the trust which was also informative of all the support and learning opportunities available to staff. The evening enabled individuals to meet and converse with other future colleagues which was nice, I met another newly qualified nurse with whom I exchanged contact details and we have since been able to talk and discuss our experiences which has created extended support.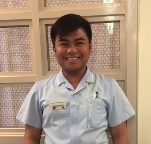 Staff Nurse Von Bumatay
The prospect of working in a foreign land can be daunting to anyone. When I was applying for this job, the only prayer I had was for me to be assigned to an area where I would be supported and welcomed. I felt that from day 1 until now, the Stroke Unit at PRH exceeded my expectations. It is very challenging but this gives me opportunities to grow professionally.
The team is superb, a well-oiled machine that works in perfect harmony to deliver the best possible care to patients. It is very fulfilling to work in this very friendly and dynamic environment. I have been very blessed to be a part of this amazing team.

Trainee Nurse Associate Hannah Carey 
In February 2016 I joined the Trust as a Health Care Assistant on Ward 15 – The Acute Stroke Unit. Although I loved my role as a HCA, I felt I wanted to professionally develop myself to enable me to provide more care for the patients whilst developing my existing skills.
I am currently studying in my new role as a Trainee Nurse Associate. The Trust and Ward have supported me massively through my training, allowing me to go to University once a week and giving me direct study time. All of the staff on Ward 15 have accepted my new role, including me in teaching sessions and showing me how to do new skills.
I am looking forward to developing my career and with the support of my Ward 15 family I know I can achieve anything.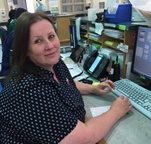 Ward Clerk Karen Churchill
I have worked as a Ward Clerk on Ward 15 (Stroke) for the last 2 years and call this my 'Happy Work Place' everyone has been really supportive from day 1.
I work the afternoon shift from 2pm until 8pm, Monday to Friday – each day varies, but one thing that is always the same is the amount of paperwork!  There are happy and sad days on a ward like this, but the staff support each other and patients and their families 100%.
I feel very lucky to belong to the Ward 15 family!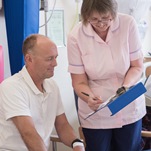 Housekeeper Alison Gould
After working in an office as a buyer for over 20 years and then being made redundant I wanted my next job to be completely different, not being totally sure what job I was looking for but knew that in my next job I wanted to make a difference.
I applied for the position of Housekeeper in 2009 and I've never looked back as I've never been happier in a job!
It fulfils all of my hopes and expectations and I do make a difference to people's lives, it's a very worthwhile job to have.
My job is very interesting, I've learned a lot from everyone. Doing my job I meet patients from all walks of life and see how my small interventions make a difference to their stay in hospital.
I feel so lucky and proud to be part of the NHS and especially the Stroke Unit at PRH.