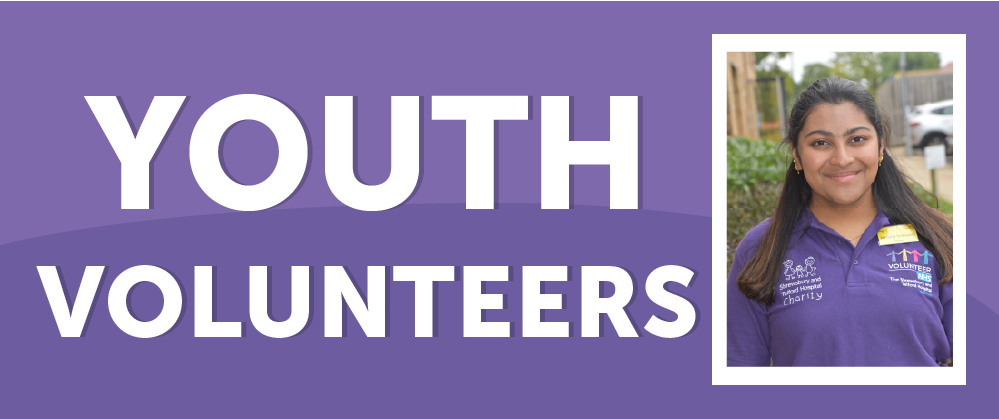 Youth Volunteer Programme
Our youth volunteering programme is aimed at 16 and 17 year olds who are interested in a future job in healthcare. We are committed to supporting young people in their career aspirations within the NHS.
There are many areas volunteer placements throughout our hospitals. They can meet patients and direct them to right area of the hospitals, or assisting staff with drink rounds and mealtimes on the wards, or they can be running errands to help patients to get home faster – there are may ways volunteers help support staff and patients.
As a youth volunteer you will gain knowledge and experience within the hospital environment as well as helping people along the way.
Why become a Youth Volunteer?
Build a wealth of skills, experience and connections across the Trust
Receive a certificate when you reach 50 hours of volunteering for your record of achievement
Show future employers that you are committed and dedicated to your professional and personal development
Help with CV building and career-based workshops
Explore different vocations and open doors into careers within the NHS
Meet new people
Build your confidence
Make a difference
Advice on job applications
We ask all volunteers for a minimum commitment of 6 months/50 hours of volunteering (however many of volunteers are happy to stay with us for longer). We ask for a weekly commitment of at least 3-4 hours per week, however this can vary according to specific volunteer roles. We aim to be flexible, with volunteer placements available during the day, evenings and weekends. If you are thinking of applying to volunteer at the Trust, we ask that you are able to provide this level of commitment.
If you are looking for more short-term volunteering opportunities such as 1-2 weeks work experience placements, shadowing or elective placements, please contact sath.wideningparticipation@nhs.net, as we are not able to offer this through volunteering.
Please click on the link below which will take you through to 'MyImpact' where you will need to create an account to submit an application form. The closing date for applications in 2nd October 2023. We may close early if we receive a high volume of applications.