Volunteering at The Shrewsbury and Telford Hospital NHS Trust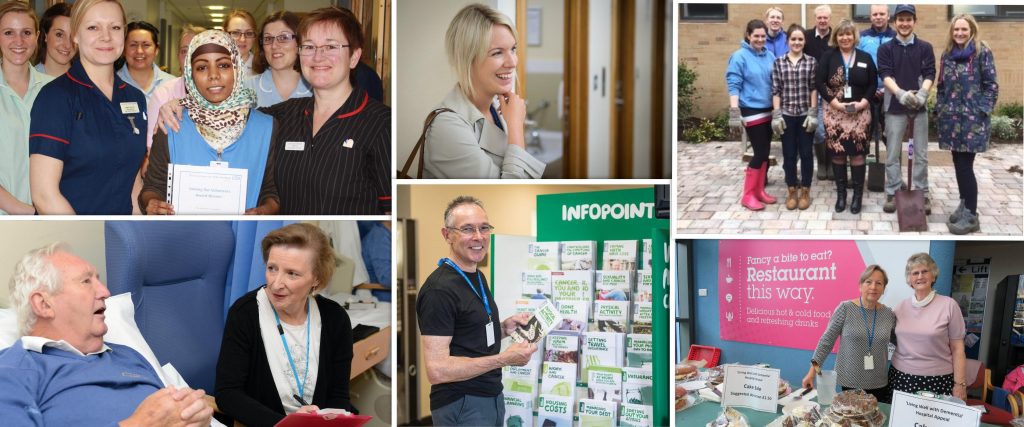 Volunteers play an important role within our hospitals at The Shrewsbury and Telford Hospital NHS Trust, working alongside staff in a variety of different departments. Our volunteers come from a diverse range of backgrounds and we really value the different skills, outlooks and experiences that our volunteers bring to the organisation. We have approximately 800 volunteers giving their time to patients, visitors and relatives at both Royal Shrewsbury Hospital and the Princess Royal Hospital.
Volunteers make a real difference to our patient's experience whilst in the hospital and we always welcome new volunteers to our thriving volunteer community. We have a number of different volunteering schemes which you can apply for including:
Volunteer 18 years +
Young volunteer Scheme (16 and 17 year olds)
Corporate Volunteer Scheme
Making a Difference Days
Staff Volunteer Scheme
We offer many different volunteer roles, from volunteering on a ward or outpatient department to administrative roles.  Volunteers provide non clinical support to our patients, their relatives and visitors to our hospitals. Volunteers do not provide (or shadow) clinical work and volunteering is different to going on a work experience placement. If you are interested in a work experience placement, please visit our work experience page.
If you would like to know more about volunteering at The Shrewsbury and Telford Hospital NHS Trust, or to register your interest then please visit our Belong to Something Volunteer page.
Alternatively, if you would like to talk to a member of volunteer team please call 01743 261118, 01743 492256 or email sath.members@nhs.net.
Please note, all potential volunteers will need to go through our recruitment processes prior to starting their volunteer placement. We advise that these checks can take up to six weeks to complete.
Useful information