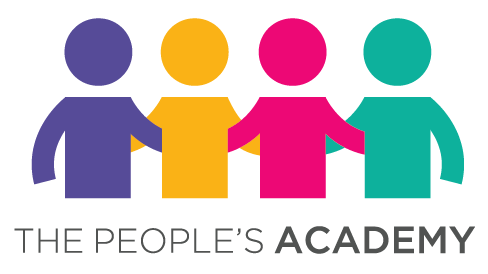 The Young People's Academy
The Young People's Academy provides a one day session including the most popular sessions from the People's Academy for young people aged 14+.  During a day packed with activities and departmental visits participants are able to find out more about their hospitals and career opportunities in the NHS.
In its first 2 years, more than 200 young people completed a Young People's Academy course, gaining a certificate, badge and valuable experience for their CV or UCAS application.
The Learning Disability Academy
The purpose of the Learning Disability Academy is to reduce anxiety about hospital visits by showing small groups of participants what a patient might see when they come to their appointment.
We delivered our first session in 2019, when we looked at visiting Fracture Clinic at Royal Shrewsbury Hospital.  Following feedback we developed another session looking at a visit to the Pre-operative Assessment Clinic at Princess Royal Hospital.
LD Academy sessions include a video of a person visiting the clinic followed by a classroom session where participants are able to familiarise themselves with some of the equipment used and ask questions of nursing staff.
We finish the session with hospital food sampling and complimentary lunch in our restaurant.
Bespoke Academy Sessions
In 2019, we worked with Telford Jobcentre to provide a one day People's Academy course which focussed on entry level careers within the NHS.
More than 20 people attended the course, learning about everything from the roles in Portering/Administration/Stores/Catering and as a Health Care Assistant, to completing a Dementia Friends Awareness session.
We hope to reintroduce collaborative working when circumstances allow.
Virtual or Hybrid People's Academy
We had to cancel all planned sessions at the beginning of 2020, and hope to be able to reintroduce a revised People's Academy course in 2021
Because we are unable to take visitors around the hospitals, we are exploring other ways of showing you what happens behind-the-scenes as this is one of the most popular events in the Academy.
We hope that sessions will allow people to attend either in person or remotely and look forward to bringing you details as soon as they are available.