Pathology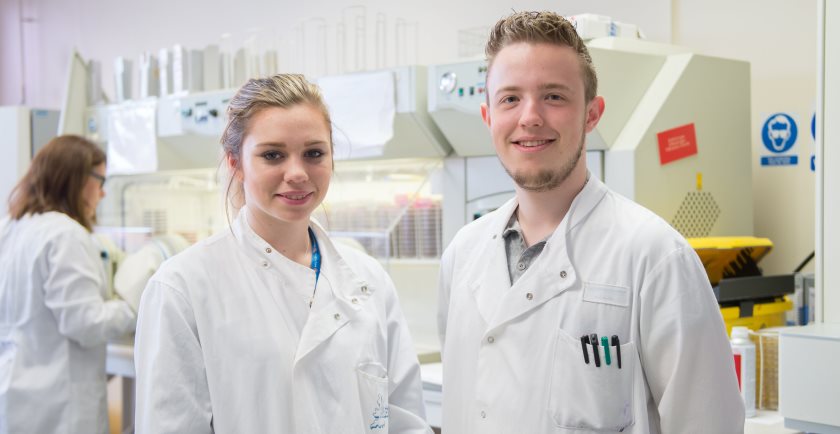 Some 70% of diagnoses are reliant on the results of tests carried out in a Pathology department and you will find there is a Pathology laboratory in or very close to every hospital in the United Kingdom. The profession is heavily regulated to ensure that the quality of the service we provide to clinicians on your behalf is the very best.
Our Pathology Centre provides a high quality, fully accredited service to our patients and the population of Shropshire and mid-Wales, through direct access to GP practices. The medically-led services consist of Blood Sciences, Cellular Pathology and Microbiology.
Blood Sciences incorporates Haematology, Anticoagulation, Blood Transfusion, Clinical Biochemistry and Phlebotomy. Our laboratories providing urgent and routine services at the Royal Shrewsbury Hospital (RSH), the Princess Royal Hospital (PRH) in Telford and the Robert Jones and Agnes Hunt Orthopaedic Hospital (RJAH), near Oswestry. Please note: anaesthetic cream or spray cannot be supplied or applied by the Phlebotomy team.
The Anticoagulation service is located at RSH. The service provides nurse-led monitoring and dosing for patients on Warfarin, Sinthrome and Phenindione. The team is supported by a consultant Haematologist.
Key Info
---
Contact Us
General enquiries
Blood Sciences
01743 261158
Head Biomedical Scientist – Blood Sciences inc Blood Transfusion, Haematology and Clinical Biochemistry (Mrs Bir-Inder Ironmonger)
Telephone: 01743 261000  ext 3540
Lead Biomedical Scientist – Cellular Pathology (Helen Hope)
Telephone: 01743 261000 ext 1825
Lead Biomedical Scientist – Microbiology (Rebecca Kerrigan)
Telephone: 01743 261000 ext 1685
---
Interested in working with us?
For more information about vacancies in the Trust please visit our Belong to Something website.
---
Associated Services
Cellular Pathology is located at RSH and incorporates Histology and Cytology.  Both play an integral role in the diagnosis and treatment of cancer and other, serious diseases.  There are Mortuary services at both main hospital sites.
Microbiology is located at RSH and provides a wide range of services including Bacteriology, Virology and Molecular Biology.  The service also provides antibiotic sensitivity results and clinical advice to ensure that patients are treated appropriately.
Our Vision
We aim to use specialist skills and technology to provide high quality, safe and efficient care for the local population and surrounding areas and to provide expert and effective specialist management of patients with cancer and haematological conditions.  Our patients are at the heart of our decision-making and we aim to ensure they receive the best care possible.
Our services are delivered by highly committed, skilled and experienced staff, who take pride in the care they provide and who are committed to the Trust's Values.  We develop our staff so that they have the necessary knowledge, skills and expertise to deliver safe services that are evidence-based and offer value for money.  The whole team is very proud of what it does and is keen to continue to improve Pathology services whenever and wherever it can.