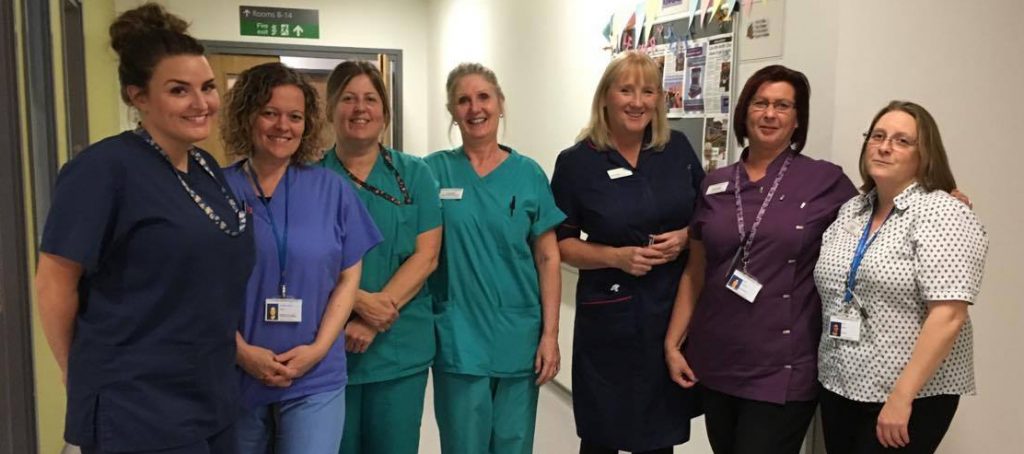 Meet the Team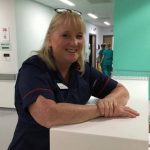 Jill Whitaker
Jill is the Ward Manager and has worked at the Trust for an impressive 28 years.
As a Ward Manager Jill's daily routine involves making sure the ward is safe, that staff feel happy and supported and that they always feel as though there is someone here to help. This helps make sure that women get the service they need, as she consistently strives to maintain the highest standards of care.
Jill says the best part of the role is the team – "I firmly believe the team are phenomenal. They are supportive and always help each other. They all have a strong sense of what is right for the women in our care and all have the same goal of making sure our women get the best care possible".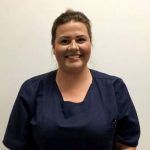 Heather Cox
Heather, who has been working in the Trust since 2015, is a Midwife on our ward.
Although some parts of the job can be challenging, such as the heavy workload and giving patients choice whilst maintaining safe care, Heather says seeing the faces of parents who meet their new baby for the first time and being part of an amazing team are her favourite elements of the job.
When asked what a typical day would look like, Heather answered that every day is different, however always involves providing a safe and happy service to the families within Maternity.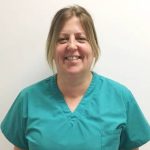 Lisa Kelley
Lisa is a Women's Services Assistant here on Ward 24, and has worked in the Trust since 2013.
A typical day for Lisa involves cleaning and stocking rooms, assisting in the theatre and taking ladies that have delivered down to the postnatal ward.
Although she says it can be challenging getting everything done when the ward is very busy, Lisa particularly enjoys working alongside midwives when ladies deliver.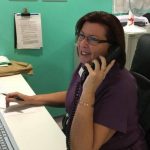 Jane Hughes
Jane is our receptionist and "meeter & greeter".
Jane, who has worked at the trust since 2011, says her favourite part of the job is dealing with patients and working with a great team – when asked about any downsides of her role may be, she simply replied "nothing!"
Jane's daily routine involves welcoming patients and relatives onto the ward, answering the phone, administration work, helping staff book training and sorting out staffing rotas.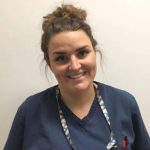 Sarah Beedles
Sarah is a Midwife on our ward, and has worked here since 2011.
Sarah's favourite part of the job is "making the experience a great one". This involves "looking after people at their most vulnerable time, making them feel comfortable and at ease". She also talks about working with such a great team.
A typical day for Sarah involves working as part of a team to care for women and their families antenatally, through labour and postnatally. Ensuring that they receive safe and compassionate care throughout their time in Maternity.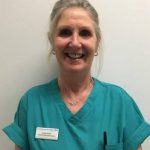 Dawn Parry
As a Women's Services Assistant on the ward, Dawn's typical day involves assisting midwives where needed. It may also involve looking after the patients on the ward by helping with showering, making tea and toast, dressing and feeding the babies and going to theatre as a runner.
Dawn, who has worked at the Trust since 2013, says her favourite part of the job is interacting with the ladies and assisting the midwives.
Lorna Gunstone
Lorna is our Ward Co-Ordinator, who says that every day on the ward is different. However, each one involves working hard and supporting team members during challenging circumstances; these often involve situations where wards can be busy, however safe and effective care is always top of the priority list.
When asked about her favourite part of the job, Lorna says this is providing a quality service for women and families. Supporting colleagues and working as an excellent, hardworking team.