Trauma and Orthopaedics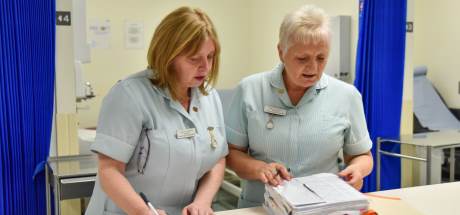 Welcome to the Shropshire Orthopaedic (MSK) Centre. We are a team of dedicated and specialist healthcare professionals who provide a wide range of Orthopaedic treatments and operations.
Elective and Emergency Trauma Orthopaedic Services are provided at both the Princess Royal Hospital in Telford and the Royal Shrewsbury Hospital, as well as outreach Orthopaedic Clinics run at several locations across Shropshire. We provide services for people in Shropshire, Telford & Wrekin, mid Wales and beyond.
Both sites provide an extensive Orthopaedic Trauma service and Fracture Clinics for a wide range of bone and soft-tissue injuries. The Specialist Team at Princess Royal Hospital also provide a wide range of elective (planned) surgical procedures, including Hip, Knee and Shoulder replacement surgery.
Key Info
---
Contact details
01952 641222 Ext 4656
---
Interested in working with us?
For more information about vacancies in the Trust please visit our Belong to Something website.
---
Associated Wards & Services
Day Surgery/Trauma and Orthopaedics (Princess Royal Hospital)
Ward 4 (Princess Royal Hospital) Trauma Ward
Ward 17 (Princess Royal Hospital) Elective Orthopaedic Ward
Ward 22O (Royal Shrewsbury Hospital) Trauma Ward
Radiology