Meet the team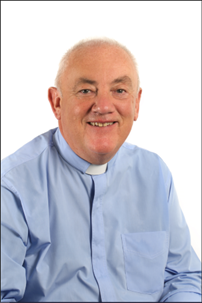 Lead Chaplain – Rev. Pat Aldred will be starting as Lead Chaplain in Spring 2023
Pat has served in the British Army, as a chaplain, for the last 25 years.  He has served across the globe as well as in operational theatres in Bosnia, Kosovo and Iraq. After a lifetime as a Methodist minister, Pat became an Anglican priest in 2019.  His final role in the army was in Shropshire, which he loved so much, he decided to stay.  Chaplaincy has always been the focus of Pat's ministry and, after studying theology at Bristol, he completed his post graduate degree in chaplaincy at Cardiff University whilst still an army chaplain.
He lives close to Shrewsbury hospital with his partner and their Sprocker Spaniel, Charlie.  He is also an Associate priest at Shrewsbury Abbey.
When not working or walking the dog, Pat enjoys meeting new people and travelling to far flung places across the world.  He always has another holiday to look forward to a new destination to add to the bucket list.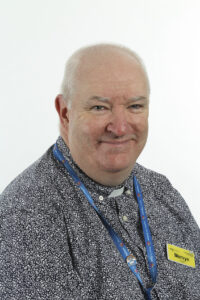 Full-time Chaplain – Rev. Mervyn Williams
Hello, my name is Mervyn Williams. I am a part time Chaplain for SATH and have been since June 2010. Before that I worked as Verger for our parish church in Church Stretton (I live on the Longmynd at All Stretton) and when I left school I was a baker for fourteen years.
In my spare time I love cooking, reading, playing Mah Jong and most importantly travelling.
You may recognise me in the corridor as the person with the bright shirts! Please say "hello" if you see me around.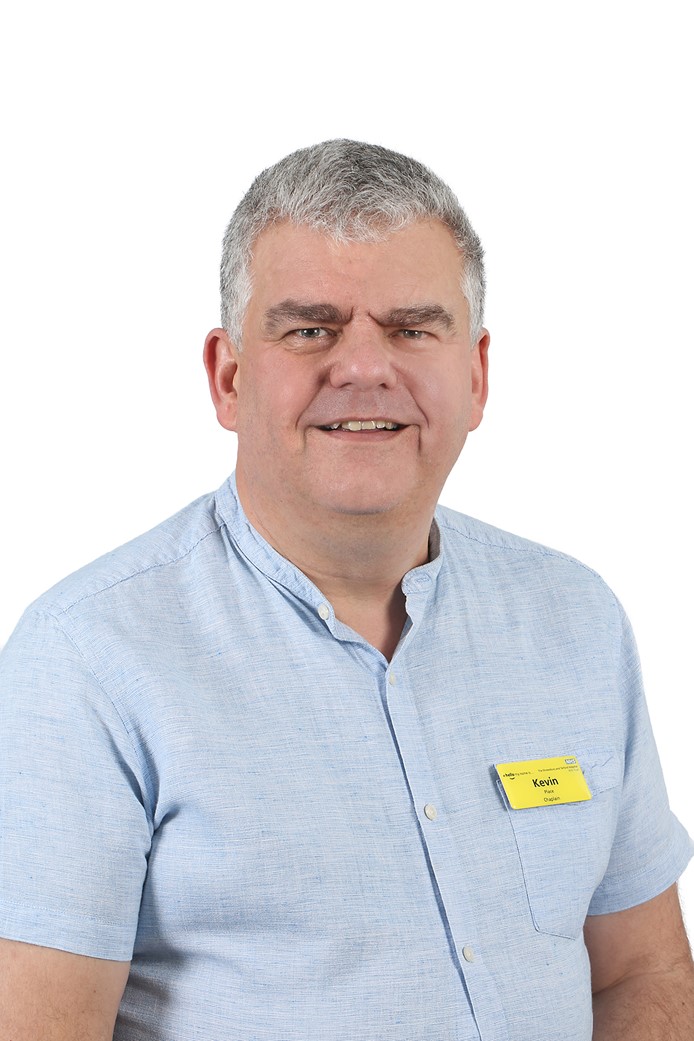 Full-time Chaplain – Kevin Place
Hello, my name is Kevin and I'm an experienced multi faith chaplain with a background in palliative and end of life care. I served in the Royal Air Force for 36 years and most recently I developed and delivered Mindfulness activity across Defence, at all levels. I also supported healthcare colleagues at a regional hospice with pastoral care and wellbeing initiatives throughout the pandemic.
I love my role at SaTH because I meet people from all walks of life, cultures, and interests, and I always find our shared time together meaningful. I'm known as a thoughtful, kind, compassionate listener who also enjoys sharing a song or two! I am committed to our team's growth and development, working across the organisation and with all communities, meeting needs where they arise and sharing peaceful, happy moments in challenging times.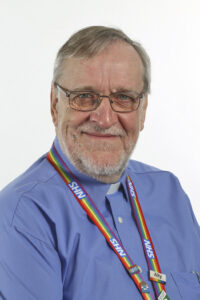 Part-time Chaplain – Rev. Keith Osmund- Smith
Hello, my name is Keith Osmund-Smith and I have recently been appointed to the SaTH Chaplaincy Department although I have been an on-call Chaplain for about ten years. Having spent the first half of my adult life as a police officer I was ordained in 2002 as a Baptist Minister and since then have been the minister at a Baptist Church in Telford. I have been involved in Interfaith Relations and was a member of the Wolverhampton Interfaith Council before moving to Telford where in 2000 I was a founder member of the Telford & Wrekin Interfaith Group (TWIG). I am the Brigade Chaplain for Shropshire Fire & Rescue Service (since 2019) and have served West Mercia Police staff as their Chaplain since 2007.
In June this year I stepped down from full time ministry and was delighted to be appointed to a half time position as Multifaith Healthcare Chaplain. My work base is Princess Royal Hospital but of course on the days I am working I am also available for Royal Shrewsbury Hospital. I look forward to helping to provide the spiritual, pastoral and religious care that so many need in difficult days.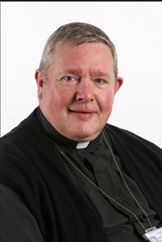 Part-time Chaplain – Canon Jonathan Mitchell
Jonathan is a senior priest with the Diocese of Shrewsbury, with over 25 years' of pastoral experience. He has been appointed to serve in parishes in Stockport, Altrincham, Runcorn, Northwich and Shrewsbury he is now Parish Priest of Church Stretton. During his parish appointments he has worked as part of chaplaincy teams in Wythenshawe, Stepping Hill and Leighton Hospitals as well as a civilian chaplain for the Army, and the Prison Service.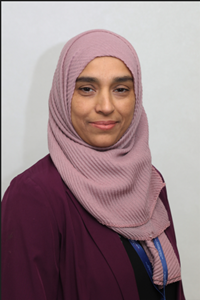 Part Time Trainee Muslim Chaplain –  Ashia Miah
Hello, my name is Ashia and I have recently joined the SaTH multi-faith chaplaincy team.  Before this role I've held several positions across a wide variety of industries and charities.  Alongside my chaplaincy role at SaTH I am a  Group Facilitator for Victim Support (domestic abuse) and I am the Chairperson for STUWA (Shropshire and Telford United Women's Association).  I love helping people by setting up various projects in the community to meet the religious, spiritual, mental and physical health needs.
I am looking forward to providing religious, spiritual and pastoral care which is so important in a healthcare setting.  Please say "hello" if you see me around!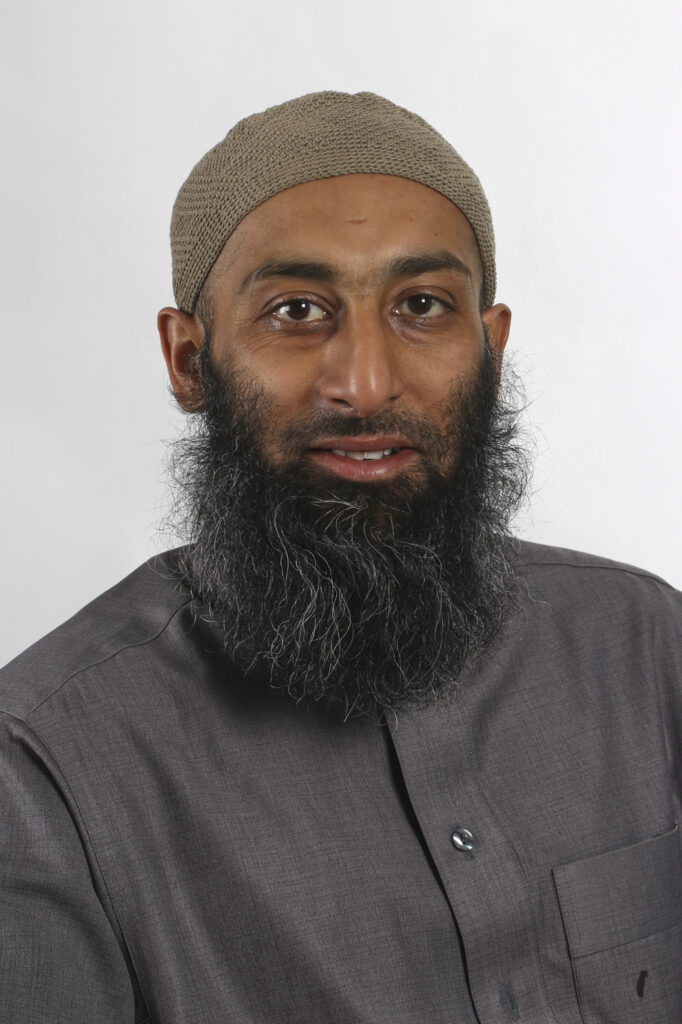 Part Time Trainee Muslim Chaplain – Imam Suleman Bhamji
Hello, my name is Suleman, and I started with the team in a part-time role in February 2023. I am an Imam in the community in Telford and I also work part-time for the prison service. I have a BA degree in Islamic Theology.
I am new to the role of a healthcare chaplain but am finding it a very rewarding and satisfying job. I enjoy working as part of a multi-faith team because it gives me the opportunity to increase my knowledge in other faiths and at the same time deliver a common goal that we all work towards. In my spare time I enjoy playing football. Please feel free to stop me and say hello if you see me around!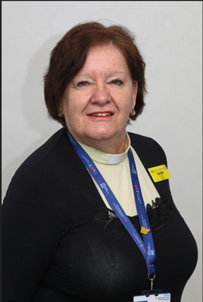 Part-time Chaplain – Rev. Sandie Ward
Hello my name is Sandie and I work as a Chaplain within the Trust.
I am originally from Guernsey in the Channel Islands where I was privileged to work as the mental health Chaplain for fifteen years. My family and I moved to Cornwall in 2013 and I worked as a Chaplain at the Royal Cornwall Hospital for nine years.
My husband and I are both ordained Elim Pentecostal Ministers and have led churches over the years together. We have three grown up children and three lovely granddaughters.
I love to cook Mediterranean healthy food having grown up close to France. I really love helicopters and recently had a helicopter flying lesson. If you see me hanging out the hospital window it will be because I am watching the air ambulance coming in to land!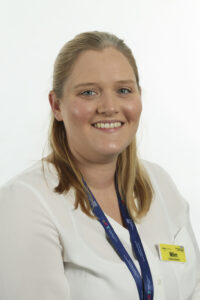 Chaplaincy Secretary – Miriam Johnson
Hello, my name is Miriam Johnson and I joined SaTH in September 2021 as the first secretary that the Chaplaincy team here has had. I work part-time and I assist the team with the secretarial and administrative aspect of the services we provide. Before moving back to Shrewsbury in July 2018, I studied and lived in Manchester for 10 years. I have two children who keep me very busy! Myself and my husband are active members of Barnabas Community Church, a local church in Shrewsbury. I like to complete jigsaw puzzles and watch medical documentaries, period dramas and cooking programmes.
On-call Chaplains
Rev. James Eaton-Challiner, Rev. Richard Hall,
Roman Catholic Priests can be contacted via the hospital switchboard.