How Charity Funds Are Used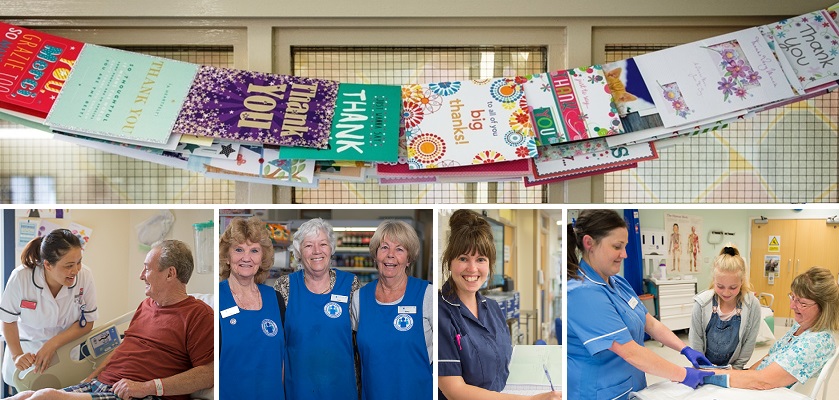 Every day patients across our hospitals feel the benefit of the generosity of people like you; from funding state-of-the-art medical equipment and the latest research, to making our hospital a more comfortable and attractive place for patients of all ages.
SaTH relies on the kind generosity of our supporters.
They have helped us to provide:
Additional patient comforts – better quality, more comfortable furniture, additional furniture such as parental beds on the Children's Ward and special support cushions used during radiation therapy
Specialist pieces of equipment, to reduce waiting times for our patients sometimes not generally provided by the NHS, for example a High Resolution Screen to view radiology images in the Emergency Department and furniture for our Swan Rooms.
Items that improve the environment/ambience and patient experience
Opportunities to further medical knowledge through research
Reminiscence materials for patients with dementia
Children's books and toys
TVs, DVDs and other patient entertainment media
Specialist training not funded by the NHS for our Nurses and clinicians
For further information on how your support can help us to enhance patient care please check our latest news stories to see how donations have made a difference to patients, their families and visitors.
Our donors and volunteers make a real difference to the SaTH Trust. It's your generosity that enhances and improves the experiences of patients and their families, as well as our amazing staff, across our two hospitals and within the communities we serve.
It's our ambition to make the biggest difference through our approach of providing the kindest care, so we promise to make sure we look after our supporters in the best way we can.
We are honest
We respect and value your generosity and we will always let you know where your donations will make the biggest difference.
We will be clear about what we are fundraising for and why it will benefit our patients.
We will respect your privacy and will never pass on or sell your contact details to a third party.
We will be clear about how much of your donation goes straight to frontline services and how much is spent on the administration of the charity. Our annual financial report will always be posted within the charity section of our website and made available if requested.
We are respectful
We promise to communicate to our donors and volunteers in a way that suits you and we will be respectful if you wish to change how you support the SaTH Charity.
We will never put pressure on you to make a gift, and if you do not wish to continue your relationship with the SaTH Charity, we will respect your decision.
We promise that our fundraising is always legal, open, honest and respectful.