Chemotherapy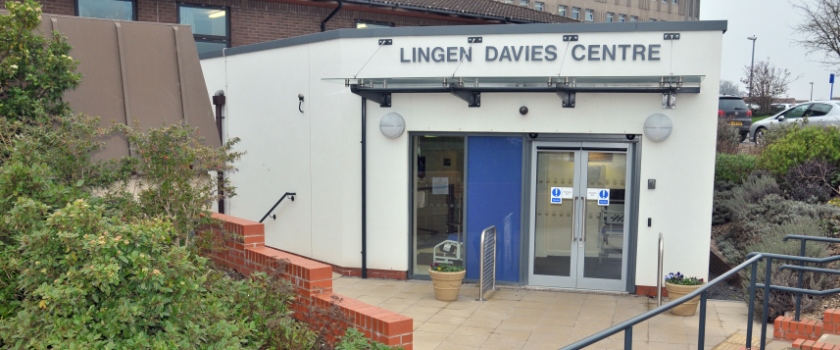 Welcome to the Lingen Davies Centre.
What is Cancer?
Cells are part of the body which go through a process of growing and dividing to help our bodies develop, heal and repair.
Cancer can develop when this process goes wrong and the cells become abnormal. This causes the cells to grow and divide much faster than normal which will then form a lump which is known as a tumour.
For more information, including videos about how Cancer may develop, please visit the Macmillan website.
What is Chemotherapy?
Chemotherapy is a word used to describe anti-cancer treatments.
Chemotherapy drugs are toxic to cells which mean they will disrupt the growth and division. Chemotherapy can cause damage to normal wells as well as cancer cells. The difference is that normal cells can repair the damage caused by chemotherapy but cancer cells cannot and therefore are destroyed.
Chemotherapy can be used alone to treat cancers but in many cases it is used alongside other treatments such as surgery, radiotherapy, hormonal therapy and biological therapy.
For information about Clinical Trials within the Trust, please visit our Research and Innovation page.
Do's and Don'ts
| | |
| --- | --- |
|  Do's |  Dont's |
| Remember to have your blood test the day before chemotherapy. | Drive to your chemotherapy appointments unless you discussed with the chemotherapy nurses prior. If you are unable to get a lift there is hospital transport available. |
| Drink plenty of fluids – ideally 2 litres per day. |  Take any herbal therapies/medicine. |
| Eat a healthy balanced diet. | Have any complementary therapies unless agreed by your oncologist. |
| Have something to eat and drink prior to your chemotherapy appointment. |  Consume alcohol around the time of your chemotherapy. |
| Listen to your body and rest when you need to. |  Think anything is a 'silly' question or concern. |
| Call the 24 hour oncology helpline any time day or night with any worries or concerns. | |
| Have your flu jab the week before you are due your treatment (during the winter months) | |