Chemotherapy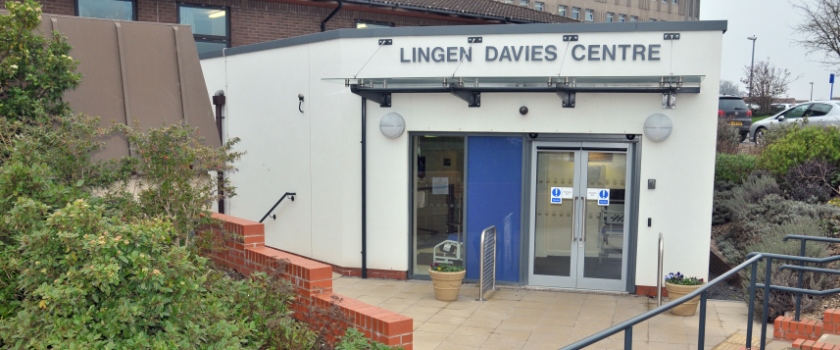 Welcome to the Lingen Davies Centre.
What is Cancer?
Cells are part of the body which go through a process of growing and dividing to help our bodies develop, heal and repair.
Cancer can develop when this process goes wrong and the cells become abnormal. This causes the cells to grow and divide much faster than normal which will then form a lump which is known as a tumour.
For more information, including videos about how Cancer may develop, please visit the Macmillan website.
What is Chemotherapy?
Chemotherapy is a word used to describe anti-cancer treatments.
Chemotherapy drugs are toxic to cells which mean they will disrupt the growth and division. Chemotherapy can cause damage to normal wells as well as cancer cells. The difference is that normal cells can repair the damage caused by chemotherapy but cancer cells cannot and therefore are destroyed.
Chemotherapy can be used alone to treat cancers but in many cases it is used alongside other treatments such as surgery, radiotherapy, hormonal therapy and biological therapy.
For information about Clinical Trials within the Trust, please visit our Research and Innovation page.
Do's and Don'ts
| | |
| --- | --- |
|  Do's |  Dont's |
| Remember to have your blood test the day before chemotherapy. | Drive to your chemotherapy appointments unless you discussed with the chemotherapy nurses prior. If you are unable to get a lift there is hospital transport available. |
| Drink plenty of fluids – ideally 2 litres per day. |  Take any herbal therapies/medicine. |
| Eat a healthy balanced diet. | Have any complementary therapies unless agreed by your oncologist. |
| Have something to eat and drink prior to your chemotherapy appointment. |  Consume alcohol around the time of your chemotherapy. |
| Listen to your body and rest when you need to. |  Think anything is a 'silly' question or concern. |
| Call the 24 hour oncology helpline any time day or night with any worries or concerns. | |
| Have your flu jab the week before you are due your treatment (during the winter months) | |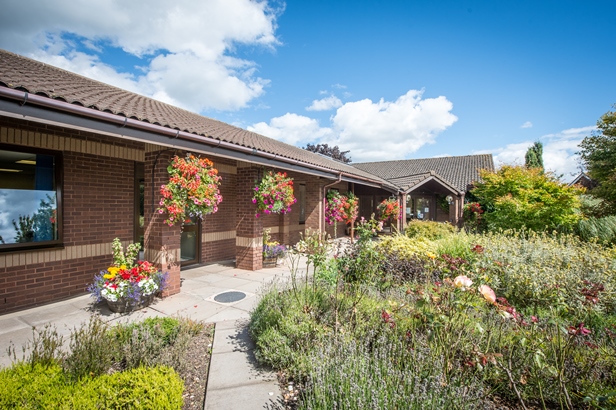 The Hamar Help and Support Centre provide counselling and support services to patients with a cancer diagnosis, their family and carers.
The Health and Wellbeing events have been set up to enable you to meet professionals who will aide your recovery and develop an individually tailored programme of care that can be designed around your specific needs.
You can find out the dates and locations of the events by viewing our SaTH Calendar or view our flyer.
If you have been diagnosed with cancer, please attend one of our Health & Wellbeing events.  The event will:-
Introduce you to the services that you may or may not need to access following your diagnosis
Introduce you to the services that you may or may not need to access during your pathway
Give you the opportunity to hear from the service leads
Allow you the opportunity to take away any relevant information of your choice
Give you the opportunity to meet some of our Clinical Nurse Specialists and ask questions or discuss any concerns
Speakers include: Macmillan Information & Support Centre Manager, Macmillan Welfare Rights & Benefits service, Macmillan Integrated Therapies team member, Chemotherapy advisor, Radiotherapy Manager, Macmillan Exercise Advisor, Research & Trials Sister, Counsellor, Lead Cancer Nurse and Hamar Help & Support Centre Manager
You will also have the opportunity to meet other patients who may be in a similar position to you thereby encouraging a sense of support. Your Key Worker/Clinical Nurse Specialist will also be able to advise you of other support groups that you may also be able to access.
For further information please feel free to call Jessica Greenwood, Lead Cancer Nurse, on 01743 261000 ext 3449.
Note: The Dinwoodie Theatre can be found at the Shropshire Education and Conference Centre (SECC) which is located within the grounds of The Royal Shrewsbury Hospital (RSH).
The Lecture Theatre at The Princess Hospital (PRH) is located within the hospital in the Education Centre which is on the first floor.
The Get Active, Feel Good programme helps support people living with and beyond cancer in Shropshire in becoming more active.
Being active during and after cancer treatment has many benefits including
Reduce fatigue (tiredness)
Reduce stress and anxiety
Help manage weight
Improve muscle strength
Maintain cardiovascular fitness
Help bone strength
Plus many more
The get active, feel good programme can support you in starting regular, sustainable physical activity. Our Get active, feel good advisor is an exercise specialist trained in working with people living with and beyond cancer, who will help you with safe and effective ways of being active that meet you own individual needs and lifestyle.  The programme provides on-going support to help keep you as active and help you to build your physical activity in a way that suits you.
If you are unsure about how to start or build up your physical activity levels and would like some advice then please contact the Get Active, Good advisor, Kim Davies on the details below to arrange a free consultation.
Tel: 07543827531
Email: getactivefeelgood@gmail.com
Chemotherapy Online patient forums
Forums are an online support group which give information about chemotherapy, being treated and side effects.  The benefits of using online forums is to talk to other people in a similar situation and share experiences. It is important to remember that your experience may differ completely to another patient who is on the same treatment.
For more information you can visit the Macmillan Forum or the Cancer Research Forum.
Macmillan Chemotherapy blogs
This is a good way to look at other patient's experiences and their journey. It also gives you the opportunity to share your journey with other patients.
For more information please visit the Macmillan Blogs Pages.
Look Good, Feel better is a cancer support charity that helps women manage the visible side effects of cancer treatment (including free beauty products). Contact the Hamar centre on 01743 261035 for more information or visit the Look Good Feel Better Website.
Odyssey was created to help people with cancer regain their confidence and enjoyment of life. Creating a magical adventure through a unique blend of the unexpected, a variety of challenges and a lot of fun. And its free! For more information please visit the Odyssey Website.