Oncology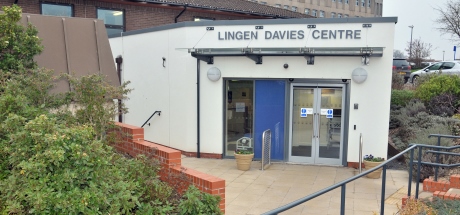 Welcome to the Oncology department. Our department is primarily based in the Lingen Davies Centre at The Royal Shrewsbury Hospital.
The ground floor of the centre is occupied by Oncology Services. This is made up of an Outpatient area, a Chemotherapy Day Centre and Radiotherapy facilities. The first floor of the centre contains Haematology services, and is made up of Outpatient clinics, a Haematology Day Unit and Specialist Nurse Clinics.
The Lingen Davies Building also includes a Macmillan Information Centre, a Benefits Advice Service and Palliative care. For more information on these please see our Cancer Services page.
Key Info
---
Contact Us
Royal Shrewsbury Hospital
01743 261000
Princess Royal Hospital
01952 641222
---
Interested in working with us?
For more information about vacancies in the Trust please visit our Belong to Something website.
---
Associated Wards and Services
Ward 23 (Royal Shrewsbury Hospital)
Cancer Services
Haematology
Pathology Service
---
Useful Links