Renal Services at SaTH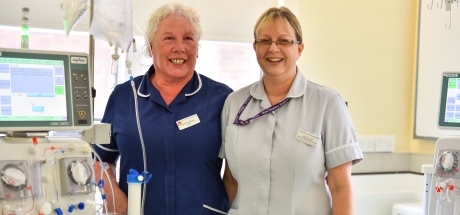 Welcome to Renal Services at Shrewsbury and Telford Hospital NHS Trust. Please see the left hand menu for more information about the services we provide.
Useful Links
Public and Patient WiFi
National Kidney Federation (NKF)
Kidney Research UK
Key Info
---
Contact Us
Royal Shrewsbury Hospital
01743 261000 (Switchboard)
Princess Royal Hospital
01952 641222 (Switchboard)
---
Interested in working with us?
For more information about vacancies in the Trust please visit our Belong to Something website.
---
Associated Wards and Services
Renal Unit (Princess Royal Hospital)
Renal Unit (Royal Shrewsbury Hospital)
Ward 28 (Royal Shrewsbury Hospital)
Vascular Surgery