Maternity Services at Shrewsbury and Telford Hospital NHS Trust
Coronavirus (COVID-19) Update
For more information about Maternity Care during the Coronavirus Outbreak CLICK HERE.
Maternity users
Please continue to attend antenatal appointments unless advised otherwise.
If you are unsure whether to attend or if you have a temperature over 37.8 or new persistent cough, please contact your midwife.
Birthing partners and visitors
In line with national guidance we currently have visiting restrictions in place, which also apply to antenatal and postnatal care. You can read more about these restrictions here.
Want to say thank you to your midwife? Visit our To My Midwife Page.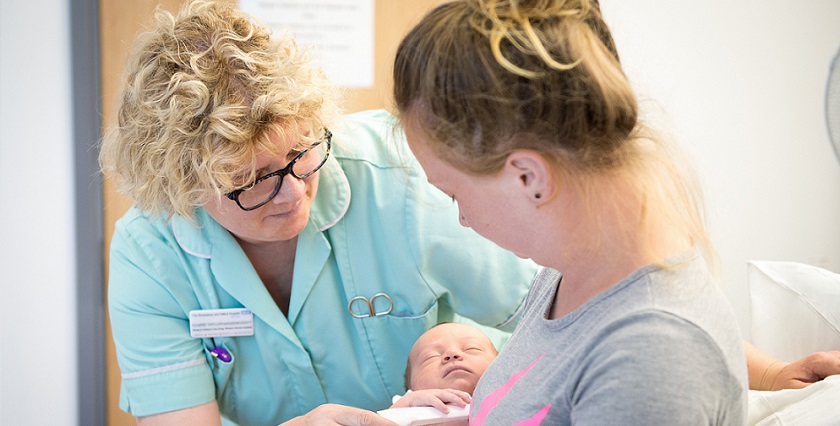 Already pregnant? There's no need to see a GP – you can come direct to us. Call 01743261085 to book an appointment.
We aim to provide the best possible experience for mothers, babies and families – we want you and your family to be involved in making informed choices about your journey through pregnancy, birth and parenthood. Our aim is to give dignity through kind and compassionate care.
We strive to base our practice on the best available evidence. We aspire to continually make every contact with women and families count towards improving their health and wellbeing.
Key Info
---
Contact Us
Royal Shrewsbury Hospital
01743 261000 (Switchboard)
Princess Royal Hospital
01952 641222 (Switchboard)
COVID-19 Related Maternity Queries
01952 565948 and press option 1.
---
Maternity Review and Reports
You may be aware that there is a review of the Maternity Service currently taking place.
The team is now focusing on completing the clinical reviews of the cases, so that meaningful recommendations can be made. Families who wish to raise a concern about the care they have received, should now do so directly with the Trust by contacting: sath.maternitycare@nhs.net or by phone to the Patient Advice and Liaison Service on: 01952 641222 extension 4382.
If you have any questions or comments as an expectant mother please speak to your midwife.
---
Interested in working with us?
For more information about vacancies in the Trust please visit our Belong to Something website.
---
Associated Services
Fertility
Neonatal
Women's Services
For information about our birthing units please see the left hand menu.