Neonatal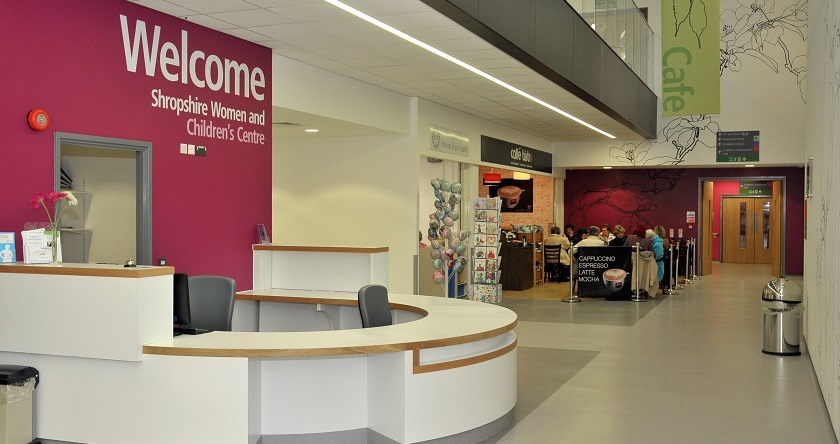 Welcome to Neonatal care at Shrewsbury and Telford Hospital NHS Trust. Neonatal Care is a profession based on creating a caring relationship in a secure, welcoming environment. We pride ourselves in having high levels of sensitivity, empathy and respect for individual wishes, cultures and customs of people.
Please note: for information and advice regarding the Coronavirus outbreak, we recommend you view the websites of:
Information for New Parents
Information Leaflets for Parents of Newborns can be found below:
The Neonatal Unit in the Shropshire Women and Children's Centre is part of a larger network of hospitals. This includes the Staffordshire, Shropshire and Black Country Newborn Network (SSBCNN) in addition to two Children's Hospitals; Birmingham Children's Hospital and Alder Hey Hospital in Liverpool. This Network is in place so that we can make sure that all babies are provided with the correct level of care, as close to home as possible.
The Neonatal Unit is likely to be a very different environment from any other you may have experienced. Our nurses are on hand in order to provide support, and we make it our priority to keep you informed and explain what is happening throughout. More information about us can be found in our Parent Guide.
Facilities
Our recently built unit has a large amount of facilities and equipment to ensure we can provide the best possible service. The equipment we use includes resuscitaires (large, flat admission cots with overhead heaters), incubators, drip stands, ventilators, and CPAP and high flow machines to help with breathing. Any equipment used will have its role explained to you in detail by a nurse.
As well as a large amount of equipment, the unit also has an Intensive Care Room and an Isolation Cubicle that may be used for new arrivals or babies who have been transferred from another hospital.
We feel that the unit has been designed with practical family needs in mind. We have a play area in the waiting room, a lounge/kitchen for parents, and breastfeeding rooms for your privacy and comfort. We also have a private counseling room for when confidentiality and peace may be needed.
Department Staff
At the beginning of each shift, your baby will be allocated a nurse to look after him/her. The nurses and midwives (who wear pale or navy blue uniforms) are known by their first names and will keep you fully updated regarding your baby's care. Other members of staff you may see are our Nursery Nurses (who wear greenish-blue tunics), Health Care Assistants (who wear pale green tunics), and Advanced Neonatal Nurse Practitioners and Doctors (who wear their own clothes but will always have an ID badge).
As well as an allocated nurse, there will be a Sister in charge for each shift, and there is also a ward manager that oversees the Neonatal Unit. We have permanent Consultants who are "in charge" for a week at a time.