Undergraduate Opportunities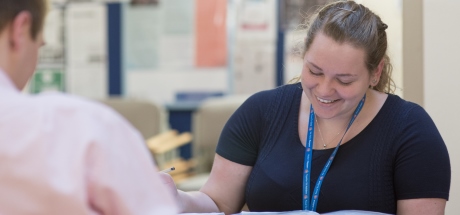 Key Info
---
Contact Us
For information regarding medical student elective attachments please contact
Kate Ironmonger
Tel: 01743 492505
Email: kate.ironmonger@nhs.net
We are a teaching Trust in partnership with Keele University School of Medicine.  We offer District General Hospital placements to Year 4 and 5 students in a range of specialties at both the Princess Royal Hospital and the Royal Shrewsbury Hospital. As well as hospital placements, a very active community General Practice teaching scheme is available, utilising the excellent GP teaching practices in Shrewsbury and the surrounding areas.
We also offer a limited number of work experience placements for college students who are considering becoming doctors (minimum age 17).  This involves observing doctors in various specialities for a 1 week period.
If you require a work experience placement shadowing a doctor please complete and return the downloadable form available on our Work Experience page and return it directly to the Undergraduate Department at the Royal Shrewsbury Hospital.
For information regarding student placements or work experience placements in alternative health professions (e.g pharmacy, nursing, physio etc) please contact the relevant department via our Work Experience page.
Please note that in order to comply with UK border agency regulations, non-EU students will not be able to engage in the treatment of patients.  For more information please visit the UK Border Agency Website.