League of Friends – Royal Shrewsbury Hospital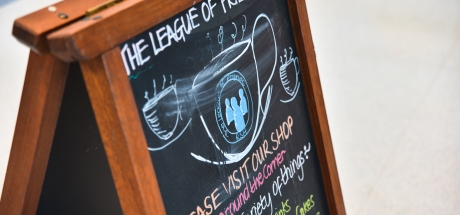 There is a very proactive Friends group supporting the Royal Shrewsbury Hospital, which raises money to buy much needed medical equipment for the hospital. In 2016 they celebrated their Golden Anniversary, as the group was founded in 1966.
They have donated around £11 million to the hospital.
The money is raised from donations, legacies, fundraising activities and the profits from our four on-site shops. We also provide all the beautiful flower arrangements seen throughout Royal Shrewsbury hospital.
Shop Volunteers
Our four on-site shops are open 7 days a week from early in the morning to well into the evenings. They are manned by a loyal army of over 150 volunteers, ranging in age from teenagers to octogenarians! Many help us for several shifts a week from 2 hours upwards. Patients, visitors and staff are always grateful of a friendly smile and the excellent service provided.
Volunteers are ALWAYS needed.
Gifts to the Royal Shrewsbury Hospital
The support of the League of Friends has been invaluable, with donations allowing the Trust to bring a number of projects to fruition. Over the past year, these have included an upgrade of vital patient monitoring equipment in the Emergency Department, Coronary Care, Day Case, Theatres and Radiology as well as investment in Breast Screening that has enabled us to move to a fully digital service.
A major project to raise £1 million to purchase an additional MRI has been initiated.
In 2013, donations totalled £845,154
In 2015, donations totalled  £274,263
In 2016, donations totalled  £235,672
Key Info
---
Our Website
For more information, please visit the Royal Shrewsbury Hospital League of Friends website.
---
Contact Us
If you would like to join us in helping raise money for Royal Shrewsbury Hospital either in the shops or any other way, then please contact:
Shops Manager (Shops, Volunteering) 01743 261008
Organising Secretary (Donations, Legacies, Fundraising) 01743 261007