Adult Safeguarding at Shrewsbury and Telford NHS Hospital Trust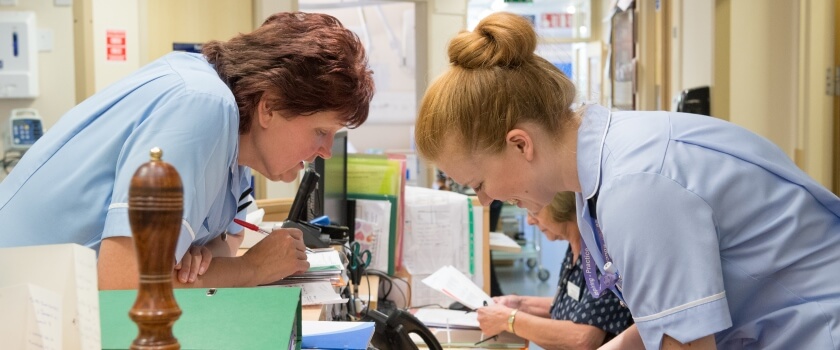 The adult safeguarding duties under the Care Act 2014 apply to an adult, aged 18 or over, who:
has needs for care and support (whether or not the local authority is meeting any of these needs) and;
is experiencing, or at risk of abuse or neglect; and
as a result of those care and support needs is unable to protect themselves from either the risk of, or the experience of, abuse or neglect.
Abuse or Neglect
Abuse or neglect may be the result of deliberate intent, negligence or ignorance. Exploitatation can be a common theme in the experience of abuse or neglect. Whilst it is acknowledged that abuse or neglect can take different forms, the Care Act guidance identifies the following types of abuse or neglect:
Physical abuse
Domestic abuse
Sexual abuse
Psychological abuse
Financial or material abuse
Modern slavery
Discriminatory abuse
Organisational abuse
Neglect and acts of omission
Self-neglect
Key Principles of Adult Safeguarding
Empowerment – People being supported and encouraged to make their own decisions and informed consent.
Prevention – It is better to take action before harm occurs.
Proportionality – The least intrusive response appropriate to the risk presented.
Protection – Local solutions through services working with their communities. Communities have a part to play in preventing, detecting and reporting neglect and abuse.
Accountability – Accountability and transparency in delivering safeguarding.
Key Info
---
Lead Contacts
Lead for Adult Safeguarding, Mental Capacity Act & Prevent – Kathy George
01743 26100 ext. 3859
Adult Safeguarding Liaison Nurse – Chantal Harding
01952 641222 ext. 4821
Adult Safeguarding Specialist Nurse – Louisa Bowen
01952 641222 ext. 3608
Safeguarding Adults Team: sath.safeguardingadults@nhs.net 
---
How to Make a Safeguarding Concern Referral
Please contact a member of the team within the hospital.
Safeguarding referrals in the community
Shropshire local authority (First Point of Contact): 03456 789021
Telford and Wrekin local authority (Family Connect): 01952 385385
Powys local authority: 01597 827666
---
Additional Information
Telford & Wrekin Safeguarding Adults Board
Shropshire: Keeping Adults Safe
Mid & West Wales Safeguarding Board