End of Life Care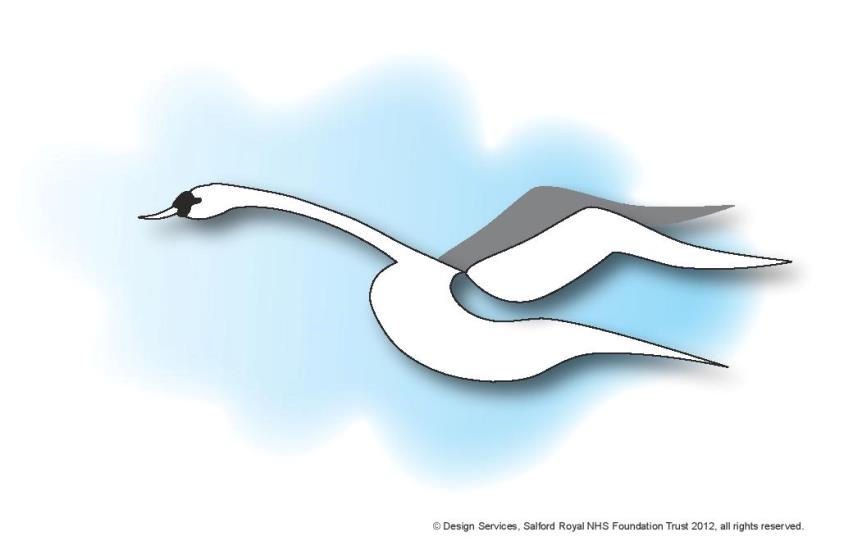 End of Life Care is a core service that is run at both Shrewsbury and Telford Hospital sites and is delivered on all wards and by clinical members of staff as needed. The Swan End of Life Care team provides care and support to patients and those people important to them in the last hours or days of life. For more information on the role of the Palliative Care team in end of life care please see the Palliative Care page (please do link to Pall Care page here).  Our team includes a Swan End of Life Care Facilitator, Swan End of Life Care Specialist Nurses and Swan End of Life Care volunteers.  The Trust has a Clinical Lead, an Executive Lead and a Non-Executive Director. There is an End of Life Care Steering Group that meet every 6-8 weeks. We also have Ward/Departmental clinical and non-clinical Swan End of Life Care Champions.
Death and dying is very difficult to deal with, but helping patients and those people important to them at their time of greatest need is hugely important to us. It is a privilege to care for people at end of life and support the people important to them; we only have one chance to get it right. You can read more information in our End of Life Care Information Leaflet for Relatives.
As a Trust we have a Swan Care Plan for the last hours and days of life which supports the staff to care for the patient and the people important to them at the most difficult time.  It is initiated by a Doctor at Registrar level, or above, in conjunction with a senior nurse; it ensures nothing is forgotten at this difficult time with communication, kindness & comfort at the centre of all end of life care.  We base this plan on the NICE guidelines for the care of dying adults and review the document on a regular basis.
Our Service also delivers an End of Life Care education programme to clinical staff and an awareness session for non-clinical staff. We have an EOLC e-learning programme for clinical staff, (including Medical staff) and for non-clinical staff.  We have held EOLC Conferences at the Hospital, with excellent feedback and have plans to continue these every other year.
The Swan Model of Care
The Trust has implemented the Swan Model of Care to represent end of life and bereavement care:
Signs – person is believed to be entering the last hours/days of their life – start the Swan Care Plan
Words- sensitively communicate with the person, those important to them and one another
Actions – 'Step outside the box' and facilitate what is important to the person and those coming alongside them
Needs – Check the needs of the person are being met, documented and reviewed regularly
This includes all Wards having Swan Model resources to gift to the people important to the patients that have a Swan Care Plan in place, including; Relative Information Leaflet, pen and paper, a small pack of tissues, a small ribbon-tie bag for jewellery or a hair lock, a swan bag for any property, two hot drink and cake vouchers and forget me not seeds.  We have also developed a small Swan paper bag with useful contents when the person dies, including The Good Grief Trust card.
Swan Rooms
The Swan Rooms are a space for patients that are at end of life to use, allowing the people important to the patient, to spend valuable time with their loved one in a more peaceful and calming environment. They have been made possible by kind donations from various sources. The rooms contain things such as CD players, mood lights, beautiful pictures and reclining chairs. The aim is that each ward will have at least one Swan room by 2023.
Bereavement Feedback Survey
The Bereavement feedback survey is a document posted/given to the bereaved relative. It is an optional survey that allows the family to give feedback to the Trust about the care received at end of life as well as an opportunity to speak to someone from the Swan End of Life Care Service if they wish.
Swan End of Life Care Volunteers
The Swan End of Life Care Volunteer Service was established in November 2017 by the lead volunteer and Swan End of Life care Facilitator. We have volunteers across both sites and due to its success there are plans to train more.
The volunteers are called in to sit with patients at the end of their life who have no one able to visit them. They also support the people important to the patient who may need a short period of respite during their time at the bedside.  In all cases the Swan End of Life Team communicate closely with the patient and their family, to ensure everyone feels supported by staff and the volunteers. Volunteers are supported by the volunteer office who arrange essential checks, training and expenses.
The volunteers support the Swan Model by putting together resources and delivering them to Wards/Departments and an out of hours Swan Model cupboard ensuring staff have the equipment and information needed to support end of life patients and the people important to them at the hardest of times.