Sustainability at SaTH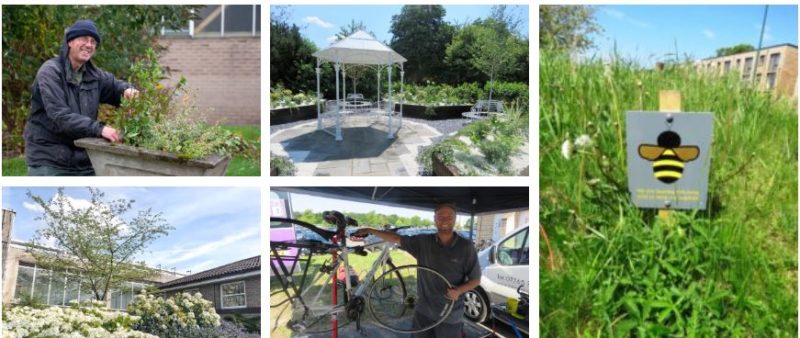 We are immensely proud of our sustainability programme; we aim to create sustainable value with everything we do together with our staff, partners and stakeholders. The Trust has a strong reputation and has received national recognition for our sustainability initiatives over the last five years. In addition to the responsibility we take for the safety and health of our patients, visitors and staff, we are committed to the protection of the environment and improving the quality of life of the population we serve. Our vision is a sustainable health and care system that works within the available environmental and social resources, protecting and improving health now and for future generations, and adopts a positive approach to improving physical and social sustainability.
A Healthier Environment
Reducing our impact on the natural and human environment through transport, energy and water usage, raw material consumption and waste management.
Resilience of our Services
Resilience of our Services
To ensure that our estate, services and staff are prepared for weather extremes, through having adequate Adaptation Plans in place.
Healthy Lives & Communities
Contributing to Healthy lives, communities and environments
Building immediate and longer terms benefits to reduce the care needs of the communities that we serve.
Development and Partnerships
We are always delighted to receive comments and suggestions regarding sustainability matters, which can be directed via our dedicated email: sath.sustainability@nhs.net. You can read all of our facts, figures and information regarding our work towards a sustainable future in our Good Corporate Citizen Annual Report.