Sustainability at SaTH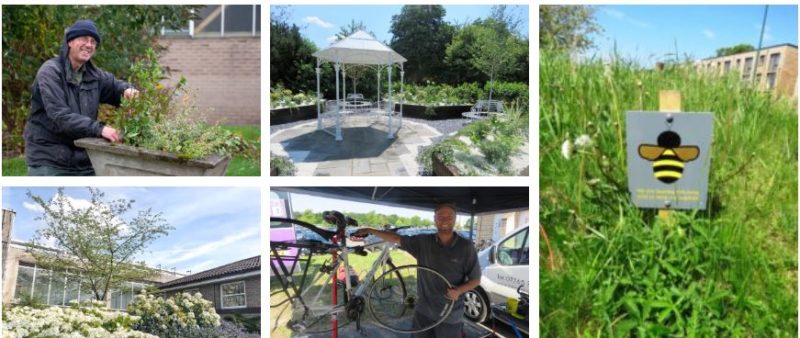 We are immensely proud of our sustainability programme; we aim to create sustainable value with everything we do together with our staff, partners and stakeholders. The Trust has a strong reputation and has received national recognition for our sustainability initiatives over the last five years. In addition to the responsibility we take for the safety and health of our patients, visitors and staff, we are committed to the protection of the environment and improving the quality of life of the population we serve.
What are our sustainability aspirations?
What are our sustainability aspirations?
We are committed to leadership in sustainability – this is one of our corporate objectives. As sustainability leaders, we aim to pioneer new solutions while developing our services responsibly.
What strategy are we pursuing?
What sustainability strategy are we pursuing?
Our ambition is to achieve more with less. This means we create more value for our service users, for the communities we serve, and for our organisation – with a reduced environmental footprint.
What targets have we set ourselves?
What sustainability targets have we set ourselves?
Our 20-year goal for 2030 is to double the value we create for the footprint made by our operations and services. To achieve this, our ambition is to become twice as efficient.
What are our priorities for the coming years?
Headline Achievements
We are always delighted to receive comments and suggestions regarding sustainability matters, which can be directed via our dedicated email: sath.sustainability@nhs.net. You can read all of our facts, figures and information regarding our work towards a sustainable future in our Good Corporate Citizen Annual Report.